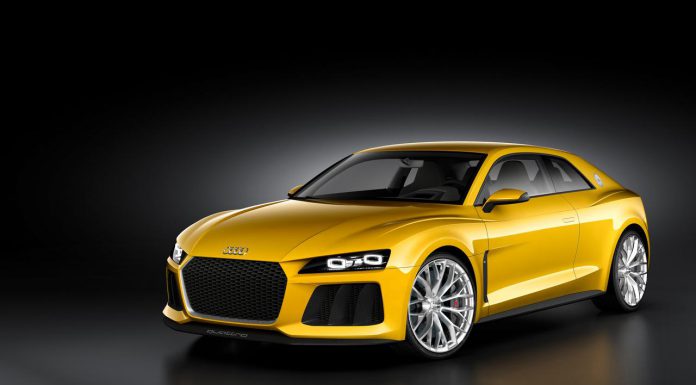 Audi could be looking at creating a modern-day version of the legendary Audi Quattro based on the recently revealed Audi Sport Quattro. Audi is also reportedly considering basing the new production supercar on the original 2010 Audi Quattro Concept if the new Quattro Concept proves to be less popular.
When discussing the production possibilities of the car, Head of Audi Design Wolfgang Egger said, "With every design concept we do we are thinking about everything becoming reality. We have done one (designed for MQB platform) and now we have done the other (on larger MLB platform) so now we need to make a decision."
2010 Audi Quattro Concept

Whether or not the production version of the Audi Sport Quattro or Audi Quattro Concept is given the green light, the new Sport Quattro will definitely inspire the upcoming generation of Audi. Egger said that design elements from the Audi Sport Quattro like "the C-pillar, the sexy blisters on the wheelarches and the interesting front," could all be present on future Audi sports cars.
As a reminder, the Audi Sport Quattro features a twin-turbo V8 providing 560hp of the 700hp total. The remaining 140hp comes from the electric motor. When used together, the electric and petrol engine will get the Sport Quattro to 60 mph in 3.7 seconds on the way to a top speed of 189 mph. The acceleration figures aren't bad at all for a car weighing 4,078 lbs.
[Via Auto Express]