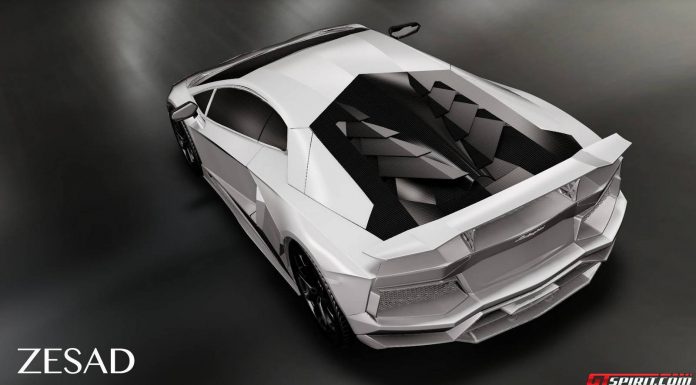 German engineering house ZESAD is pre-announcing an exciting modified Lamborghini Aventador to the international press at IAA Frankfurt this week. The super car, based on the Lamborghini Aventador, which will take the name "VENTO GT3" and has undergone extreme modifications by ZESAD. Modifications include a large set of aerodynamic components. Most significant among them will be the new powerful aero-hood which accelerates the wind-supply directly to the bull's engine room, but also the diffusers and wing spoiler will be ground-breaking all of which certainly look the part making the Aventador looking yet more aggressive.
All of the modifications will be manufactured and installed to meet the stringent FIA rules and regulations, yet the car will be entirely street legal highlighting the attention to detail and quality that ZESAD adhere to. The added aero parts are not just for show either, they will be required as ZESAD has also fettled with the engine-management system and added a high-performance exhaust system, as aresult both engine power and acceleration are improved. 0-62mph takes an improved 2.8seconds and the top speed is also up 4mph to 221mph down to the increased 743hp output.
ZESAD is the world-wide only manufacturer of GT3 products with street-legal license for Lamborghini and Ferrari meaning that this Aventador will be a racecar for the road!