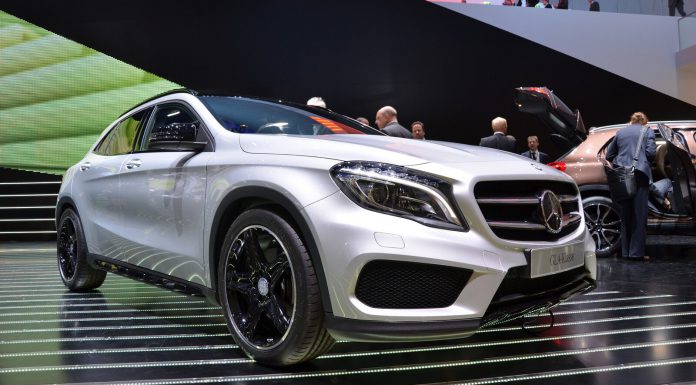 The latest product to come from the Mercedes-Benz workshops is the Mercedes-Benz GLA-Class which has made a public debut at IAA Frankfurt Motor Show 2013. The GLA extends the new A-Class/CLA-Class structure to a new family member. The crossover SUV is designed to compete against the likes of Audi and their Q3, BMW with their X1 and Range Rover with the Evoque.
Built on the platform of the A-class hatchback and CLA saloon, the GLA-Class measures 442cm long and 149cm high. It comes with the same design language as its younger siblings. Mercedes-Benz describes the process of deisgn as following three fundamental themes; Tradition, Emotion and Progression. The low greenhouse, raised vehicle body and large wheel arches give it a look unlike any other model in the Mercedes-Benz range.
The GLA-Class comes with the new-generation permanent all-wheel drive system 4Matic, with fully variable torque distribution. The first version to hit the US market will be the GLA250 4Matic. It uses a turbocharged and direct-injected 2.0-liter inline four-cylinder engine producing 208 hp and 258 lb-ft of torque. Power is routed through a seven-speed dual-clutch transmission and performance from zero to 60 mph is only 6.4 seconds. Top speed is pegged at 145mph.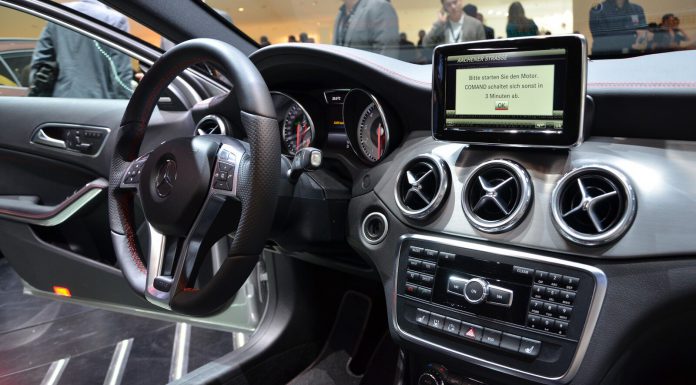 European markets will get a 2.2 litre inline 4 powerplant fitted to the GLA 200 CDI. Those that opt for this one will get 136 hp, a maximum torque of 300 Nm and an economy rating of 65.6 mpg. Two versions of the GLA 220 CDI will also debut, both with an inline 4 2.2 litre powerplant. They will both feature 170 hp and 350 Nm of torque, with the choice of 4Matic drive systems.
For more details, take a look at our earlier Mercedes-Benz GLA-Class article.