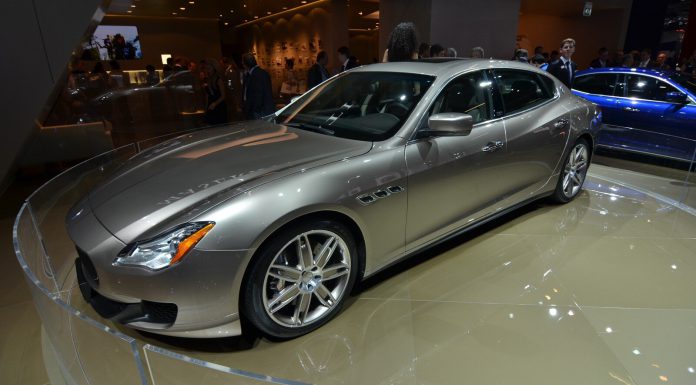 The Maserati with (probably) the longest name in Maserati history has landed at IAA Frankfurt Motor Show 2013. The Maserati Quattroporte Ermenegildo Zegna Limited Edition makes its debut at the bi annual show. We took a closer look at what is different!
Ermenegildo Zegna is a refined Italian clothing store found on the highstreets of the worlds most affluent cities. They are now combining their elegant design skills with one of the most prestigious and eloquent car manufactures of all time. Maserati. Ermenegildo Zegna's concept for the Maserati Quattroporte limited edition is the result of a close collaboration between the two companies that are linked by history, tradition and exclusivity.
The exterior of the Maserati Quattroporte Ermenegildo Zegna Limited Edition concept car features a special effect paint finish that showcases the fluidity and purity of the metal from which the car is formed, by using ultra-fine aluminium pigments. Inside is finished in classical warm hues such as moka and greige which reflect Zegna's latest men's fashion collections. Interior components including the seats, door panels and roof lining are finished in genuine soft leather, in addition to a velvet-smooth, bright fabric that, due to Zegna's vast experience and know-how, guarantees the level of performance needed for automotive applications.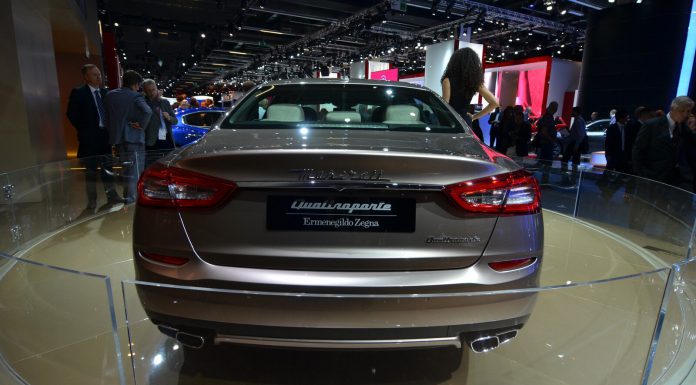 Sadly our Maserati were not displaying the interior which makes up the bulk of the changes. We had to settle for a few shots of the exterior instead. If you want to find out more about the Maserati Quattroporte Ermenegildo Zegna Limited Edition, take a read of our earlier article!