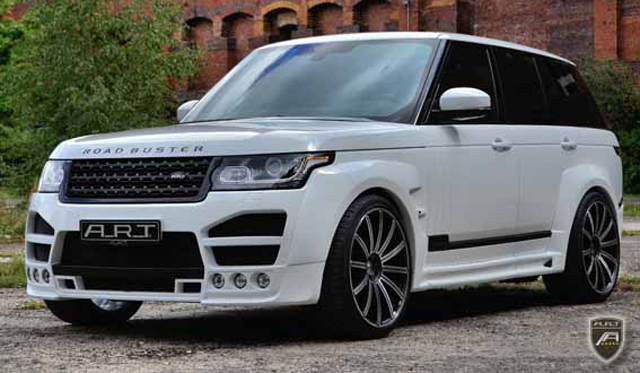 Ahead of IAA 2013, A.R.T. has just revealed its latest tuning package for the Range Rover. Dubbed the A.R.T. Road Buster, the car is based off the 5.0-liter V8 equipped Range Rover and features some serious visual changes.
The front bumper features an integrated spoiler equipped with an LED Triple Beam lamp set on each side. One acts as an LED high beam, one as an LED fog light and the other as an LED daytime running light. Adding to the unique styling of the A.R.T Road Buster are its massively wide wheel arches covering new wheels.
Those wheels are the A.R.T forgeART1 wheels measuring 10×22 inch at the front and running on 295/35R22 tires. The back then features 11×23 inch A.R.T. forgeART1 wheels with 305/30R23 tires. From the rear, the A.R.T. Road Buster features a stainless steel sports exhaust system featuring quad chrome plated 100mm tailpipes.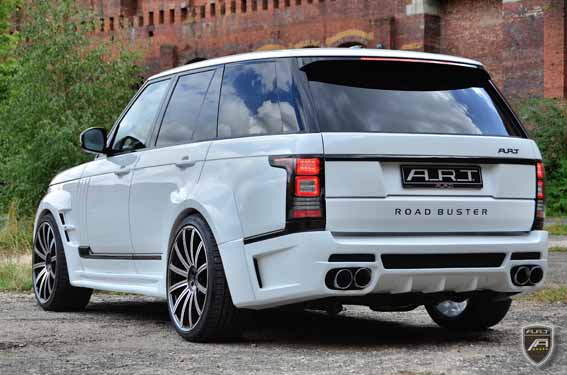 The upgrades to the A.R.T. Road Buster don't end there as the car then features a completely overhauled interior incorporating brown and cream colored leather all around. The A.R.T. Road Buster also features various interior parts covered in luxurious Alcantara with contrasted stitching as well as a new sports steering wheel.
The A.R.T. Road Buster features the same 510hp as the standard Range Rover.