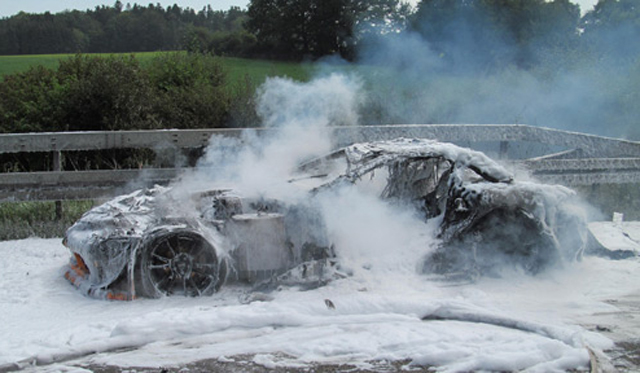 The one of a handful of road legal Mercedes-Benz SLR 722 GTs in the world, created Sievers a couple of years ago, has gone down in a blaze of glory on the German Autobahn.
The fire reportedly started at the base of the German supercar's powerful V8 engine as the occupants first noticed flames coming from the footwell. They were then able to escape uninjured before the inferno took hold of the near-priceless Mercedes-Benz SLR 722 GTB by Sievers. Due to the risk the blazing car posed for the public, police closed the road thus causing a traffic jam stretching for kilometres.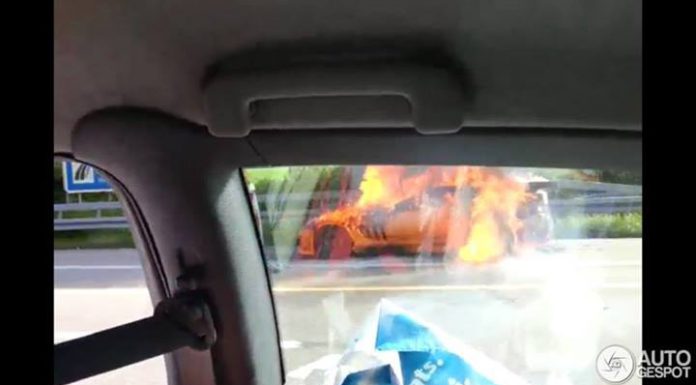 The standard Mercedes-Benz SLR 722 GT features an engine that was pretty much stock. It has 30 extra horsepower over the top of the range SLR 722 for a top figure of 670hp. However, the Mercedes-Benz 722 GTB by Sievers puts out a lot more than that! In fact, 814hp is now at the drivers disposal alongside an estimated 1,200Nm of torque in a body that weighs only 1,500kg.
Mercedes-Benz SLR 722 GTB by Sievers (Kai Dalibor Photography)

Aftermarket KW coilover suspension was also added to the 722 GTB. 11×19 inch OZ-rims with "Trofeo Pirelli" tires in size 295/30 at the front and 12×19 inches with 325/30 tires at the rear, allow the Mercedes-Benz SLR 722 GTB by Sievers to be driven on the road!
When first created, it was believed that Sievers offered the Mercedes-Benz SLR 722 GTB with a 1000hp variant but it's unknown if any of those were in fact produced.