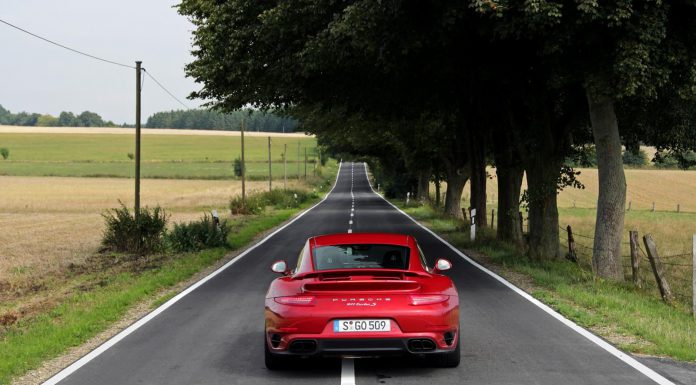 Hold on tight and get ready to feel the rush! The 2014 Porsche 991 Turbo S packs a serious punch as we have already uncovered in our road test, but what about the launch control? How well does it work? Does it work at all? Well you're about to find out!
Porsche's innovative launch control system is available in every car equipped with the Sport Chrono Package. All you have to do to activate it is engage Sport Plus mode, PDK in Drive, left foot on the brake, right foot full on the gas, wait for the launch control indicator light to show up on the steering wheel, release the brake and off you go! It's as simple as that.
[youtube]http://www.youtube.com/watch?v=774X30lUxSI[/youtube]
When testing the 991 Turbo S, we noted that it feels like the launch control of a Bugatti Veyron without dragging the weight of a Veyron.
The launch control feature is a gimmick that most Porsche owners will not use, or may simply refuse to use, but it is still entertaining and exhilarating to experience the accelerating forces of the new 991 Turbo S.
In a head-to-head battle, even the RWD Porsche GT2 doesn't come close to beating the 991 Turbo S largely due to the launch control feature – it's that precise!