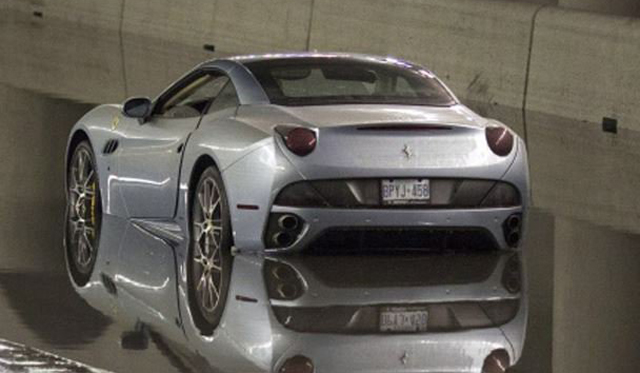 If you cast your minds back to July this year, you may recall we covered a story about a silver Ferrari California unfortunately falling victim to the shock Toronto floods. One of the most interesting aspects of the story was in relation to the exotic's owner.
Canadian employment lawyer Howard A. Levitt who was the proud owner of the silver 2010 Ferrari California was actually on the way to the airport for a case and despite losing his prized possession, he made it to the airport and eventually won the case. So when it came around the purchasing a new 2014 Ferrari California (hopefully with an insurance payout), Ferrari reps already knew his story.
Consequently, as a sign of gratitude, Ferrari was very generous and offered him a hefty discount when he wanted to purchase a replacement. It's not yet known just how generous that discount was, but it'd certainly make Levvit very happy!
In the time since losing his Ferrari California to the flood waters, he's been driving around in a 1994 Dodge Viper.
[Via National Post]