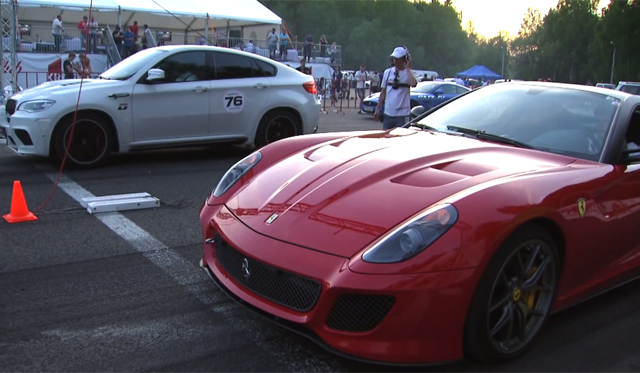 Supercars have always been the epitome of performance on two wheels. However, nowadays modified sedans and even SUVs are tacking the fight to the established supercars and often coming up trumps.
[youtube]http://www.youtube.com/watch?v=KpgiGExRq90#t=73[/youtube]
The following video filmed during the Unlim 500+ drag races in Russia showcases a red Ferrari 599 GTO delivering a total of 670hp up against a BMW X6M modified to 760hp as well as a Nissan Juke-R tuned by Shpilli Villi Engineering.
Put your bets down, which do you think will be the fastest?