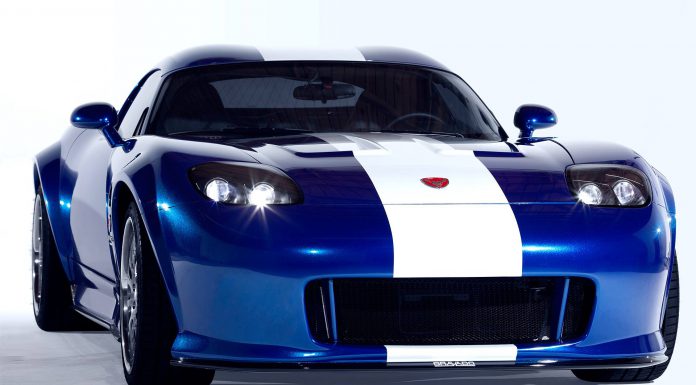 Rockstar Games and West Coast Customs have been working on a very special project to promote the latest game in the Grand Theft Auto series, dubbed Grand Theft Auto V. Since the game utilizes fictional cars based on real-life vehicles, the challenge for West Coast Customs was to recreate one of the supercars that has appeared in the game since Grand Theft Auto III.
Ever since its debut as the getaway car in the opening moments of Grand Theft Auto III, the Bravado Banshee has been a symbol of the ultimate American sports car. With its aggressive, oversized styling and powerful engine, it became a mainstay as one of the most sought after high-performance rides from coast to coast – from Liberty City all the way to Los Santos.
Utilizing state-of-the-art fabrication technologies, West Coast Customs created molds for the exterior, which were cut and machined piece-by-piece for the high-performance vehicle. With these molds each panel was laid out by hand to create an entirely new exterior resulting in a screen accurate reproduction of the Banshee.
The real-life Banshee was built on the Dodge Viper platform, a decision that makes perfect sense since the Banshee is essentially the fictional version of the Viper.