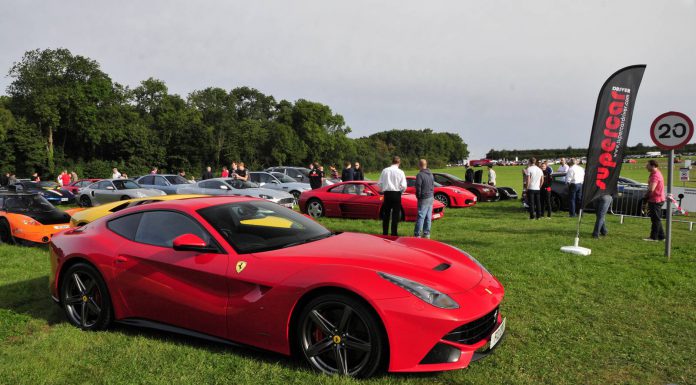 Supercar Driver organises an annual 'Secret Supercar Meet' and last Sunday they hosted their 2013 event. Bringing together over 100 members cars for a big get-together, the day started with morning convoys from all various areas of the UK an epic experience and great fun for drivers and everyone who was lucky enough to catch a glimpse of the supercars! This was followed by a main meeting point at Donington Park. The cars were then split into smaller groups for the convoy drives over to our hosts Graypaul Nottingham.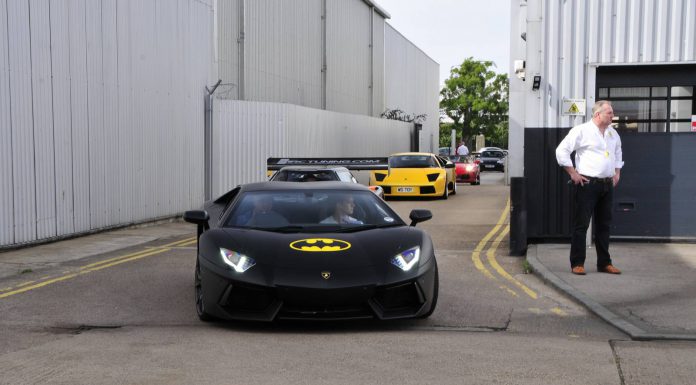 On Sunday there were variety of cars in attendance, these included a Ferrari Enzo, F40, two F12s, an Aventador, two Murcielagos, a Diablo 6.0 VT, CLK63 Black Series, C63 Black Series, Pulse GT1, Mercedes-Benz McLaren SLR, two McLaren 12Cs and much more. One of the most exciting line-ups yet (mind you lasts years wasn't too shabby either!).
Inside the Graypaul Nottingham dealership there was a black Pagani Zonda C12 S, orange Koenigsegg CCR, a couple of F40s and a Lamborghini Jalpa.
[youtube]http://www.youtube.com/watch?v=4JJ_gDPAENQ[/youtube]
More pics will be online from photographers Matt Parker and Riad Ariane. Be sure to check out SuperCarDRIVER on facebook too for more updates and more content.