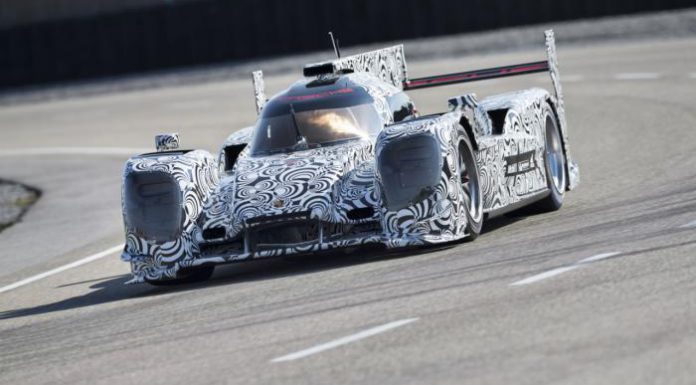 With Audi's dominate victory at last weekend's 6 Hours of Sao Paulo race in Brazil, Porsche certainly has their work cut out for them if they wish to truly challenge the kings of Le Mans.
Not to by outshone by their Volkswagen Group brethren, Porsche has announced that their new LMP1 program has begun testing on international circuits this week. The move towards more serious testing comes after the car was debuted at the company's Weissach circuit in Germany back in June.
Most recently, Rebellion Racing driver Neel Jani tested the new Porsche LMP1 car for the first time alongside fellow test drivers Timo Bernhard and Romain Dumas. Once the F1 season is over, Mark Webber will also lend his expertise to the program.
Porsche is planning on not only running their new car at Le Mans, but in a full season of the FIA World Endurance Championship. With Porsche's entrance into the series, we will finally get to see Audi, Porsche and Toyota all duke it out for the top spot of the podium. That will certainly be a titanic battle.
"After 16 years, we once again want to be a works team in the top category with the LMP1 in the 24 Hours of Le Mans in 2014. It is also our aim to contest the entire WEC season", says Wolfgang Hatz, Member of the Executive Board Research and Development.
We will keep you updated as Porsche's LMP1 program moves closer to its race debut.