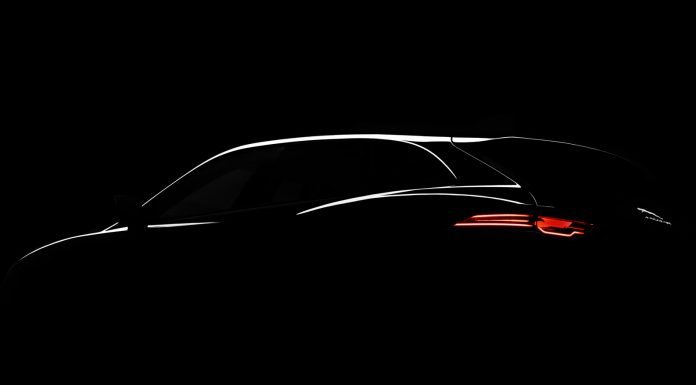 Not long after confirming it for production and a couple test mules being spotted, Jaguar has finally released the first teaser image of its upcoming SUV. However, the car pictured is not a production ready SUV and instead the Jaguar C-X17 Concept set for a world debut at the IAA Frankfurt Motor Show 2013 later this month.
What's immediately apparent from this darkened teaser image is that the taillights of the Jaguar C-X17 Concept will be heavily inspired by the Jaguar F-Type sports car. So obviously, the Jaguar XF taillights used on the prototypes weren't the real deal.
Next, the Jaguar C-X17 Concept clearly has a low-slung roof with a tiny rear window and a small spoiler above the rear window. In fact, it has a similar profile to the Range Rover Evoque which the Jaguar SUV is expected to compete with.
Based on the similarities between the Jaguar C-X16 Concept and the production-ready Jaguar F-Type (which are almost identical with the exception of the fixed roof of the C-X16), we expect the production ready Jaguar SUV to look almost identical to this prototype. And from what we can see, that certainly wouldn't be a bad thing!
It's not yet known what the Jaguar C-X17 Concept will be called when it hits the production line, but it could be dubbed the Jaguar XQ.
Stay tuned to GTspirit for more news from Frankfurt in the coming weeks!