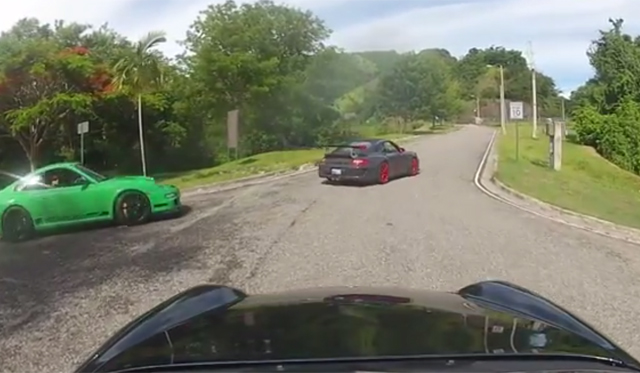 While Puerto Rico certainly isn't known for its vibrant supercar culture, the following video shot in some stunning Puerto Rican mountains showcases that the small nation in the Caribbean is home to some stunning Porsches.
[youtube]http://www.youtube.com/watch?v=xYXOR4TxuBU#t=229[/youtube]
The following video showcases a lightly modified Porsche 911 Carrera S chasing not one, but two Porsche 911 GT3 RS' down some very scenic roads. One of the Porsche 911 GT3 RS' is of the 997-generation, while the other is the 997.2 GT3 RS!