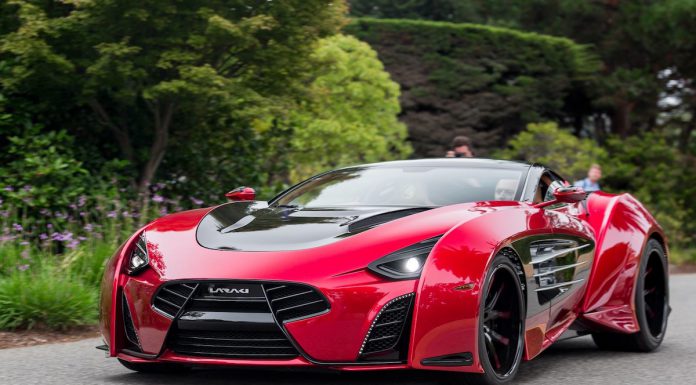 The Laraki Designs Epitome Concept. A concept that has an engine to match its brutal looks. The 7.0-litre Chevrolet V8 is twinned to two turbochargers and two fuel tanks, one that runs off normal octane fuel, being converted into 1200bhp, the second featuring race grade fuel. When the two tanks are running in tandem the 2800pound, $2Million hypercar with produce a volcanic 1,750bhp.
It is always difficult for new designers to break into the supercar industry that is dominated by the likes of Bugatti, Ferrari and Lamborghini, but with such radical design and performance we hope that Laraki can become as successful as recently established companies such as Pagani.
Laraki hope to produce nine of these insane machines in the future.
This superb image was taken by Effspot Photography at Moneterey.