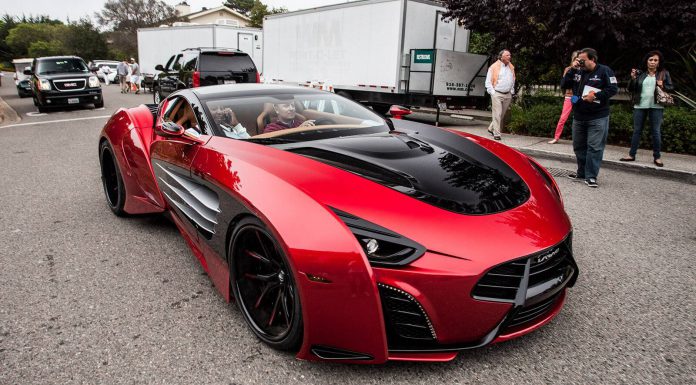 Monterey Car Week often reveals some interesting new concepts. They don't come much more interesting than this, the Laraki Designs Epitome. Few details have been made available yet, however, our photographer Philipp Lohmann managed to capture it out on the streets that surround the event.
Aside from the dramatic styling which appears to channel some of the world's most exclusive cars, yet with a unique Laraki twist, the Laraki Designs Epitome Concept is rumoured to feature an engine capable of producing 1,100hp.
You'll notice Moroccan designer Abdeslam Laraki in the drivers seat of his custom creation. Laraki is famous for designing some of the world's most extreme megayachts. The Epitome will be the third concept released by Laraki Designs, the first was the Laraki Fulgura released at the Geneva Motor Show 2012, the second was the Laraki Borak unveiled at the Geneva Motor Show 2005.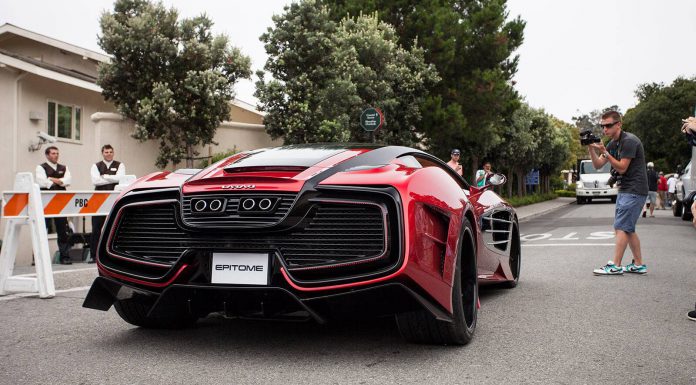 Laraki Design's website is under construction at the time of writing, however, we will keep you informed with official details as and when they are released!