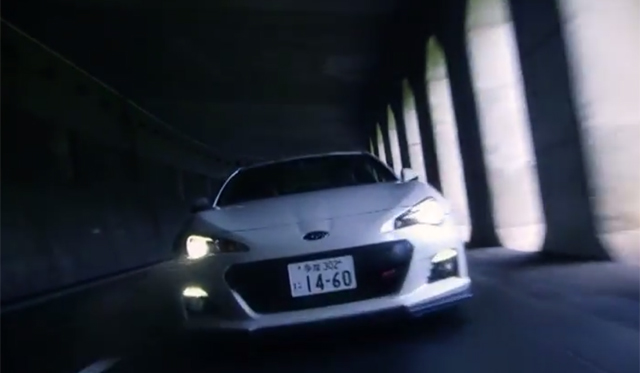 The 2014 Subaru BRZ tS has made its video debut in an all-new trailer clip helping to preview the upgraded BRZ. When first teased, it was predicted that the tS would in fact be the long awaited Subaru BRZ STi, but unfortunately it isn't, and consequently doesn't feature a turbocharged or uprated engine.
[youtube]http://www.youtube.com/watch?v=7poks1PdQvo[/youtube]
Nevertheless, it still seems to be a potent bit of kit thanks to its numerous visual upgrades and the selection of performance changes. First and foremost, two Subaru BRZ tS Packages are available. The standard 2014 Subaru BRZ tS package as well as the 'GT-Package'. The latter comes fitted with new features such as a massive carbon fiber rear wing, bespoke black alloy wheels, Recaro seats at the front, upgraded fog lamps, a new carbon fiber front splitter and side skirts. Fortunately, the car has undergone some performance improvements.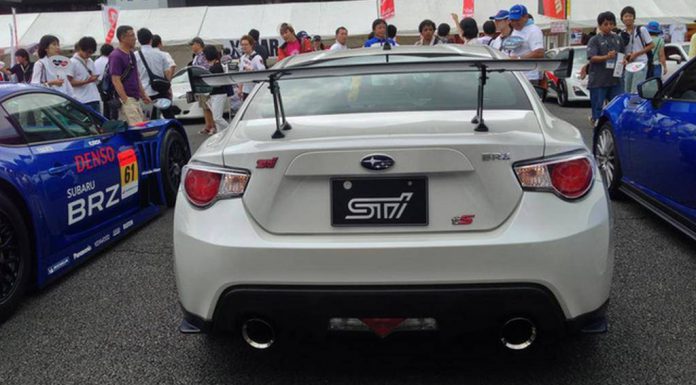 These include a strengthened driveshaft, Bilstein suspension upgrade as well as 6-piston Brembo brakes at all four corners. Conversely, the regular Subaru BRZ tS features fewer aerodynamic additions and makes do without the rear wing and black alloys which have been replaced with silver units.
Just 500 units of the 2014 Subaru BRZ tS will be released with half of those being the 'GT-package'.