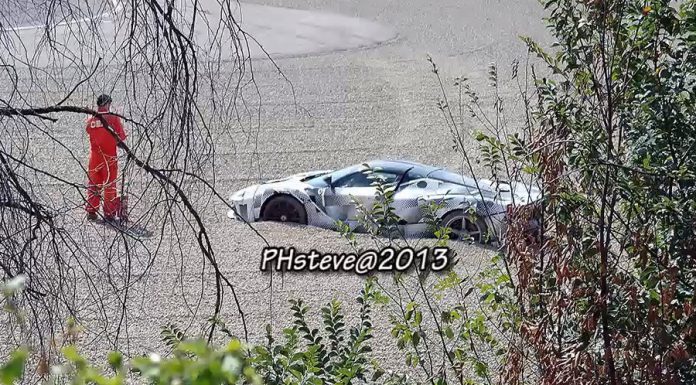 This is probably the rarest sight you'll ever see. Ferrari will probably deny it ever existed, yet the video proof is undeniable. A Ferrari development driver lost control of a LaFerrari development mule on the Fiorano test track recently leading us to believe they are human afterall!
It seems as though the driver lost concentration coming into one of the corners, came off track and skated across the gravel before sinking in an coming to a rest. We guess that he'll now be relegated onto one of Ferrari's less important roles for a while.
In typical Ferrari style, the car was covered pretty quickly. The video shows the entire accident sequence from tart to finish. We also get to see some gratuitous Ferrari hot lap action!