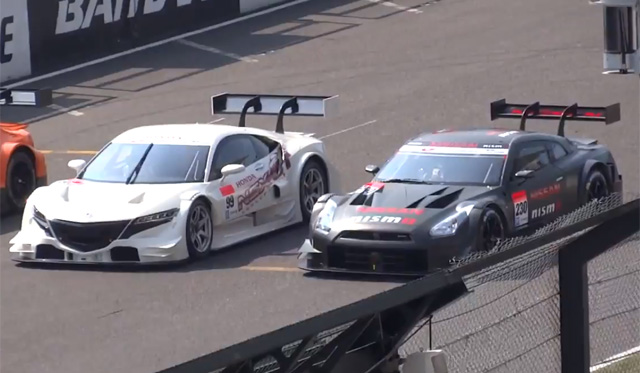 The brand new 2014 Nissan GT-R Nismo GT500 and 2014 Honda NSX Concept-GT racers recently made their dynamic debuts at Suzuka over the weekend and in the following video can be seen and heard driving for the very first time and it's quite an incredible sight!
[youtube]http://www.youtube.com/watch?v=5nTtysUYr9k#at=93[/youtube]
From the 2014 season onwards, the Super GT500 Series will feature the same technical regulations as DTM (the German Touring Car Championship) meaning racing should be more competitive than ever. Details about the Honda NSX Concept-GT racer and Nissan GT-R Nismo GT500 are limited if not, non-existent at the moment, but both cars will compete in the Super GT500 Series in Japan next year!