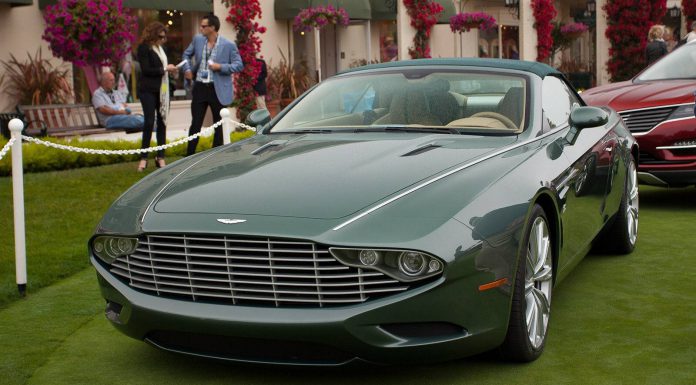 Aston Martin and Zagato have a strong history of collaboration. The Aston Martin DB9 Spyder Zagato Centennial is their latest project and it is on display at Pebble Beach 2013! We took a closer look with Philipp Lohmann providing a set of wonderful photos.
The car on display at Pebble Beach is the DB9 Spyder Zagato Centennial, conceived for the well known American car collector Peter Read. It has a Coupé counterpart known as the Aston Martin DBS Coupé Zagato Centennial, destined to a young and prestigious Japanese entrepreneur. Both cars are bespoke and built as one-off's for each respective customer.
The engine is a new-generation V12 unit using technology originally developed for the Vanquish. The headline figures are 517hp and 620Nm of torque.