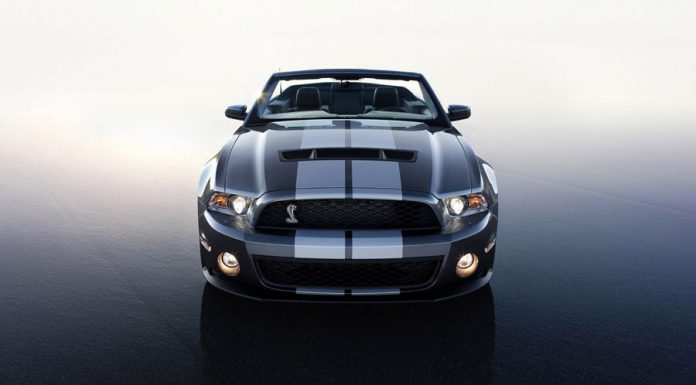 Barrett-Jackson's inaugural Hot August Nights Auction recently wrapped up and resulted in some impressive figures with the auction generating a total of $14.2 million in sales! Nearly 40,000 people attended the event.
The most expensive car to sell at the Barrett-Jackson Hot August Auction was the final 2014 Shelby Mustang GT500 Convertible which we recently told you about. By the time the final hammer fell, one attendee splashed $500,000 for the privilege of owning the last Shelby Mustang GT500 Convertible to be produced. Because the car will be the final unit produced, the winning bidder will have the opportunity to completely customise the car and have the ability to option out the interior, exterior and stripe color combination.
North American car marketing manager for Ford, Steve Ling said, "With 662 horsepower, superb handling and a 0-60 time below 4.0 seconds, the Shelby GT500 is already one of the world's greatest muscle cars.
"So, while the thrill of owning such a rare and important car is certainly appealing, the owner of this convertible will also help further critical research needed to treat serious brain trauma. We're honored to support Parnelli and the organization's efforts."
While speaking about the successful auction, Barrett-Jackson President Steve David said, "Our inaugural Hot August Nights Auction Presented by Barrett-Jackson marks a historic partnership between two of the most recognized names in the classic and collector car industry. We feel that it was the right move for our fans and enthusiasts and we couldn't be more proud of the turnout. We're looking forward to coming back next year!"