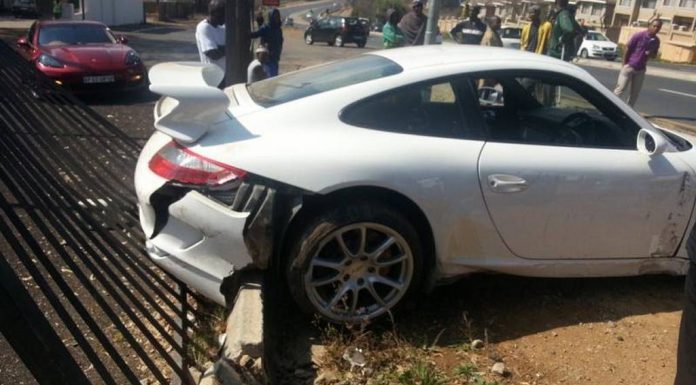 A white Porsche 997 911 GT3 was recently crashed during a test drive in Johannesburg, South Africa. The crash took place on Saturday morning and making it all the more embarrassing for the test driver is the fact that a Porsche salesman was sitting in the passenger seat!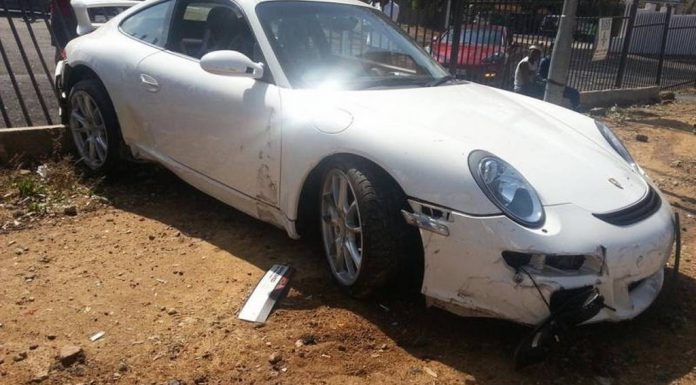 According to eyewitnesses, the driver hit a series of bumps in the road too fast and therefore lost control. These bumps in the road are reportedly well known among the locals. The Porsche 911 GT3 ended up slamming into a curb and a fence destroying much of the rear end.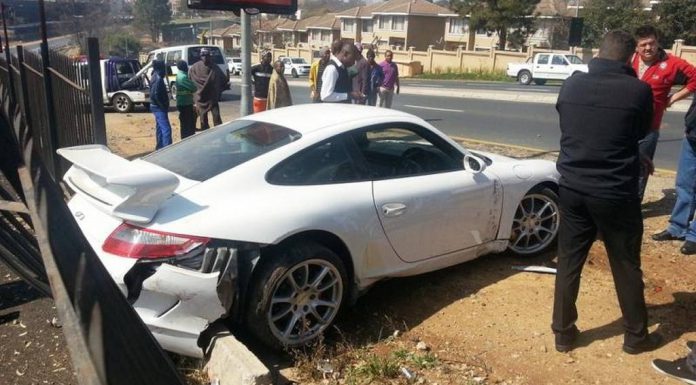 For the driver's sake, we hope the car was insured!
[Via Zero2Turbo]