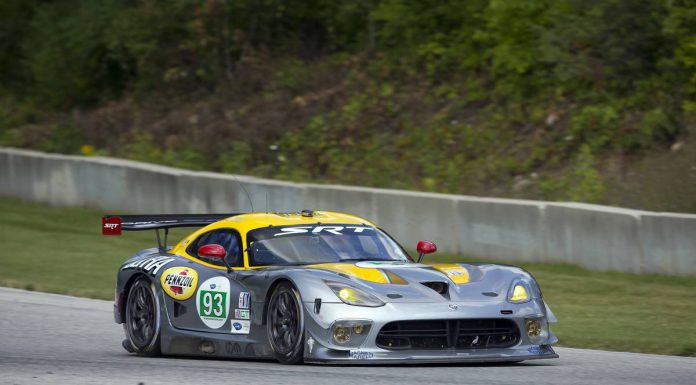 The American Le Mans Series completed its 6th round at Road America this past weekend where several other races from both Grand-AM Rolex Sports Car Series and the IMSA GT3 Cup Challenge took place. This also marked the first time that the American Le Mans Series met with the Grand-AM Road Racing, ahead of their merger next year into what will be known as the United Sports Car Racing.
It was team of Lucas Luhr and Klaus Graf which scooped their fifth consecutive American Le Mans Series presented by Tequila Patrón victory on Sunday in the Orion Energy Systems 245. Despite the major win from Lucas and Klaus, the most notable performance in that same P1 class came from the Deltawing LM12 car driven by Andy Meyrick and Katherine Legge. Katherine put the Deltawing in the lead for most part of the race; it led twice in 16 laps.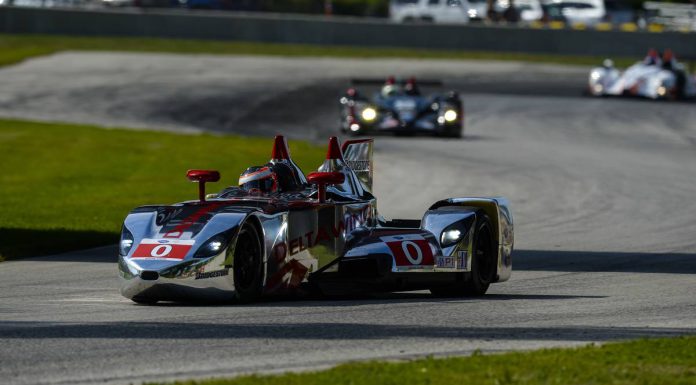 The Deltawing has had major developments after poorer performances in past races. Legge said, "Every time we go out, the car is more reliable, today we're starting to show how revolutionary this car can be, and we really showed the excellence of what the DeltaWing is all about."
In the GT class, the SRT Viper GTS-R was the car to watch, Dominik Farnbacher and Marc Goossens drove the No. 91 SRT Viper GTS-R to victory in a thrilling finish and in a class that was highly contested. This was the first time since 2000 that a factory backed Viper has won the American Le Mans Series presented by Tequila Patron.
The other two GT podium finished were scooped by Corvettes; with Garcia and Jan Magnussen second in the No. 3 Compuware Corvette C6 ZR1, followed by the team's No. 4 of Oliver Gavin and Tommy Milner. In the GTC class, it was Spencer Pumpelly who took his sixth career victory, joining second-time winner Nelson Canache Jr. in the No. 45 Flying Lizard Motorsports Venezuela/eSilicon Porsche 911 GT3 Cup.
Drivers' Quotes:
Lucas winner of P1 class said, "I don't remember the last time we drove in the rain, and it was tricky in the beginning because no one drove here this weekend in the wet. As the track got better and better, it was in our favor. At the end of the day, it was a good day for us."
Marc Goossens winner of GT class said, "Man, it was a great race, we gambled a little bit on the fuel. We had to save fuel, but we had to push as well. There is no secret the last [caution period] helped, we were very low to save the least."
The next ALMS race will be at Grand Prix of Baltimore on August 31. To see results and news from the Grand-AM racing, click here.