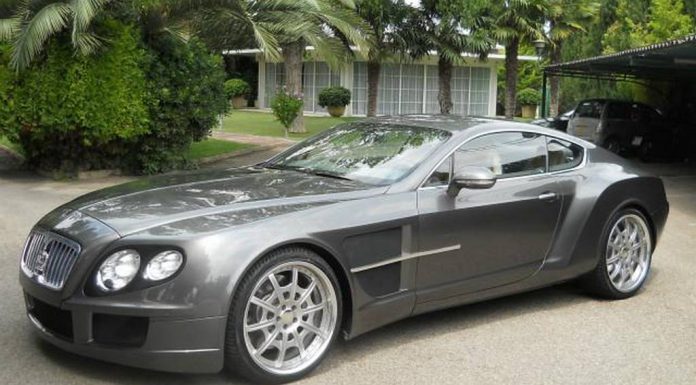 A one-off Bentley Continental GT with a mash-up of exterior components from other supercars is currently for sale for the absurd price of 300,000 euros. The car is reportedly based off a Rolls-Royce Phantom and is a one-off prototype but as far as we can tell, there's no evidence that it is indeed based on the Rolls-Royce Phantom.
In fact, from the front at least, it simply looks like a stretched Bentley Continental GT with a few ill-fitting components painted in different shades of silver and grey. However, it's when you look at the finer details that the bespoke nature of this car becomes evident. From the front, it features a brand new chrome grille dramatically different to the Bentley Continental GT's as well as a much longer and lower front-end. In fact, the only real signs that this is indeed a Bentley from the front are the trademark four round headlights.
From the rear, this unique supercar mash-up features very few or even no real features from the genuine Bentley Continental GT. In fact, it's sporting taillights and quad-exhaust pipes similar to the Ferrari 612 Scaglietti as well as a redesigned trunk lid. According to the advertisement, this Bentley Continental GT one-off is 500mm longer than the regular Continental GT as well as 120mm wider.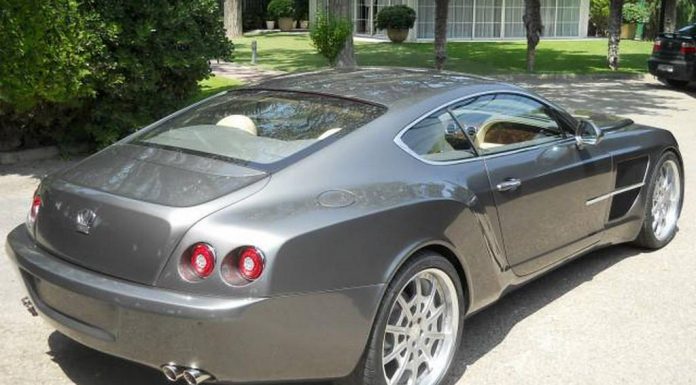 In the cockpit, this Bentley Continental GT prototype features the standard Continental GT interior.
The car is currently for sale in Marbella, Spain.
[Via AutoScout24]