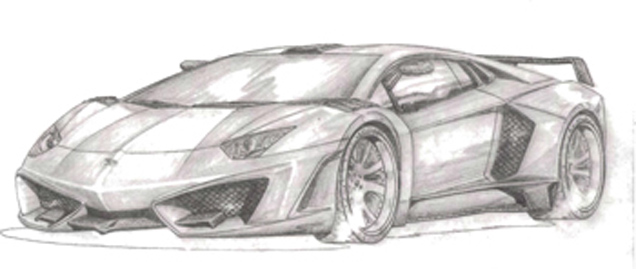 World renowned tuning company FAB Design has hit the drawing boards to begin work on a very special package for the Lamborghini Aventador.
As we speak, no official images of the Lamborghini Aventador by FAB Design have been released, but we do have the following sketch showcasing some of the dramatic styling changes set to be present. These include a dramatically redesigned incorporating new bumpers both front and rear, as well as a small roof scoop, additional hood-mounted air vents, new side skirts, as well as a massive rear wing. Additionally, the wing mirrors will be moved from the door up to the A-pillars similar to the original Pagani Zonda C12S.
That entire bodykit is expected to be constructed from carbon fiber. Be sure to stay tuned to GTspirit in the coming weeks and months for more information about the Lamborghini Aventador by FAB Design!