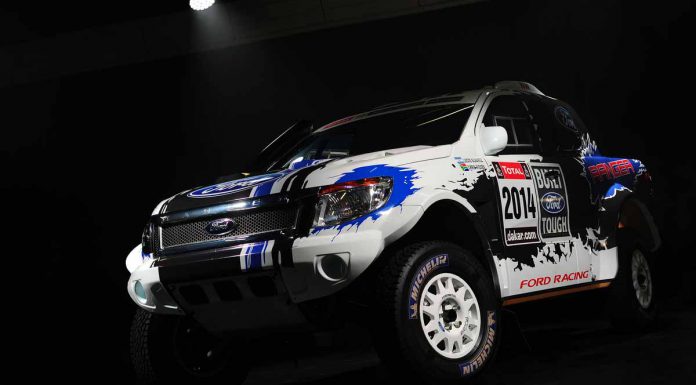 Ford has officially announced plans to contest the 2014 Dakar rally with a fleet of two factory-backed Ford Ranger trucks.
The trucks, which will be built in South Africa, will feature a multi-national driver and crew line-up. While Ford has run a (relatively) stock Ford F-150 Raptor in a past rally, their two-car entry will put Ford squarely on the world stage, as over 1 billion people tune into the rally every year on television.
And while the preparation of the cars is important, logistics are even more so in rally like the Dakar. Logistics will be handled by German-based veterans South Racing, who campaigned with the X-Raid/Mini team in previous years to much success. Both Ford Rangers will be powered by competition version of Ford's Coyote V8 engine that is used in the F-150 and Mustang. Both Rangers will be based on the global Ranger platform, which is not available in the U.S.
The 2014 Dakar Rally will start on January 5th, 2014. We will keep you updated as we get closer to the green flag!