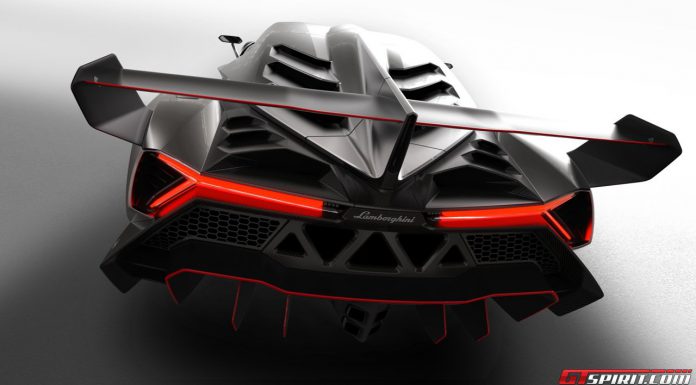 Just a couple days after we published renderings showcasing a Lamborghini Aventador Roadster with Lamborghini Veneno inspired styling, new reports have emerged suggesting that Lamborghini is indeed working one a drop-top variant of the Lamborghini Veneno.
According to Cars UK, just nine units of the Lamborghini Veneno Roadster are expected for production, but that is three times as many as the coupe, which as we know, is strictly limited to just 3 units around the world. Two of those three are going to exclusive collections in the United States. However, it appears that in yet another effort to get insane amounts of cash from its loyal customer base, a Lamborghini Veneno Roadster is a very real possibility.
According to reports, Lamborghini has been calling some of its wealthiest owners asking if they'd be interested in the Lamborghini Veneno Roadster. This either suggests that Lamborghini has committed to producing such a car, or is gauging public opinion before kick-starting production. If a Lamborghini Veneno Roadster is produced, it'd likely cost even more than the coupe due to extra development needed to produce it.
The Lamborghini Veneno features a twelve-cylinder power unit with a displacement of 6.5 liters, an extremely fast-shifting 7-speed ISR transmission with 5 driving modes and permanent all-wheel drive, as well as a racing chassis with pushrod suspension and horizontal spring/damper units. That engine pumps out 750hp and helps the car hit 100km/h in just 2.8 seconds and a top speed of 355km/h despite that massive rear wing.