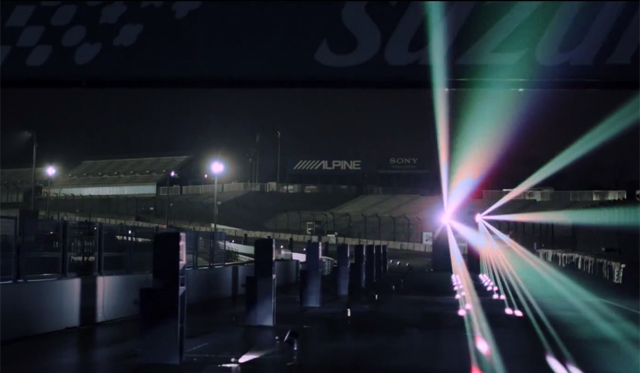 Ayrton Senna was arguably the greatest ever Formula One driver. While he may not have the seven world championships like Michael Schumacher, he's ability to control a Formula One car and his continual battles with Alain Prost are part of Formula One folklore.
In order to celebrate the legend of Ayrton Senna, Honda has released an incredible tribute to the Brazilian driver helping to recreate the ghost of Ayrton Senna at the Suzuka racetrack in the heart of Japan. Why Honda? Well, Honda supplied the engines for Senna's extremely successful McLaren Formula One car.
http://www.youtube.com/watch?v=oeO2q8FzcnM#at=28
In the following clip, Honda placed hundreds of large speakers all around the Suzuka racetrack and with telemetry data and audio samples from laps put in by Ayrton Senna during the 1989 Japanese Grand Prix, a fairly accurate representation of the speed and sounds of Ayrton Senna in his F1 car was achieved. In all, it makes for a very entertaining video!
In a move that has been long rumored, Honda recently confirmed that it would supply engines to McLaren's F1 efforts starting in the 2015 season.
Honda, which last contested the sport in 2008 with their factory team has stated that the agreement to supply engines to McLaren is not exclusive. With the start of the 2014 season, Formula 1 will make the switch from non-turbo V8 engines to turbo charged V6 units. The switch to V6 turbos was one of the motivating factors for Honda's return to the sport.