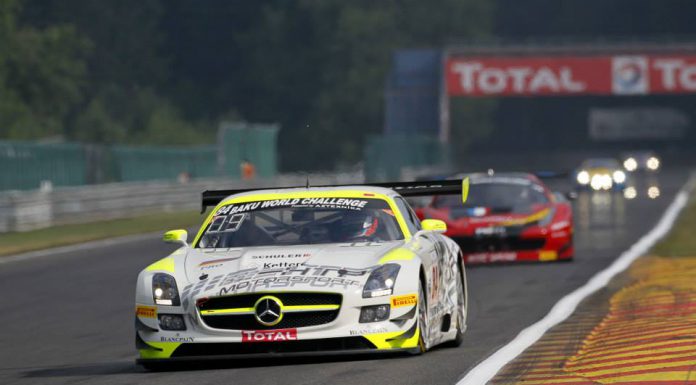 Practice at the 24 Hours of Spa 2013 has kicked off with HTP Motorsports and their Mercedes SLS AMG GT3 setting the pace. The entire 66 car grid made a maiden trip out onto the historic Belgian tarmac to hone settings, learn the layout and negotiate the corners.
The HTP Motorsports car set a 2:22.118 at the hands of Maximilian Gotz with team mates Maximilian Buhk and Bernd Schneider watching on. The second fastest car was the #4 Marc VDS Racing BMW driven by Nicky Catsburg and team mates Markus Palttala and Henri Moser.
The top ten contained seven different manufacturers with the fastest McLaren, Audi and Nissan taking fifth, sixth and seventh overall .Prospeed Competition has an engine blow on their Porsche 997 GT3 R #911, however, this will be fixed come Saturday's kickoff.
[gallery-8287]