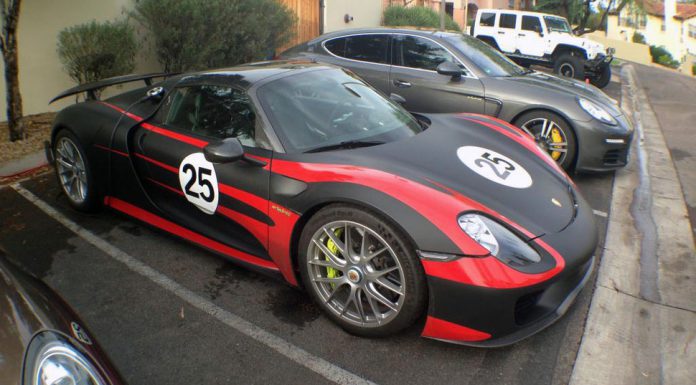 Porsche has been caught testing in northern Arizona with two examples of their new flagship model, the 918 Spyder, and two examples of the brand the new 911 Turbo S with one being a cabriolet and the other being a coupe.
One of the Porsche 918 Spyders has a white paint job while the other has a more unique red and black wrapped design with the Weissach package which has a bunch of weight saving options such as magnesium wheels.
The German manufacturer brought their newest models over to the desert areas in Arizona in order to do some hot weather and high altitude testing, and what better place is there to do that than the state of Arizona? As hinted at by the dirtiness of these Porsches, these particular vehicles have covered many, many test miles.
The Porsche 918 Spyders are set to be delivered to their owners in early 2014.