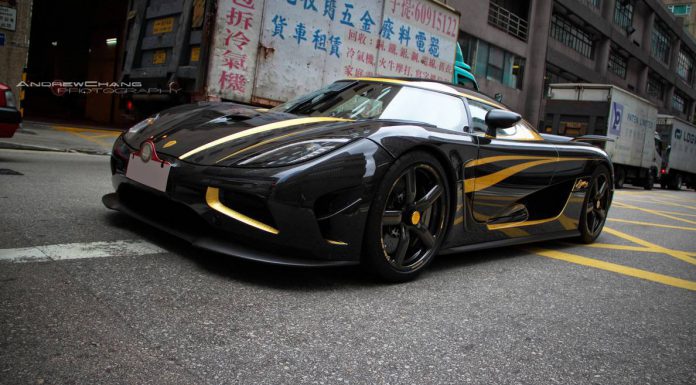 When it comes to supercars in Asia, Hong Kong is one of the hot spots, a city which holds the record for the largest number of Rolls-Royce cars in the world. This here is a Koenigsegg Agera Hundra that was shot on the streets by Andrew Chang Photography, and its the second Koenigsegg Agera S in Hong Kong.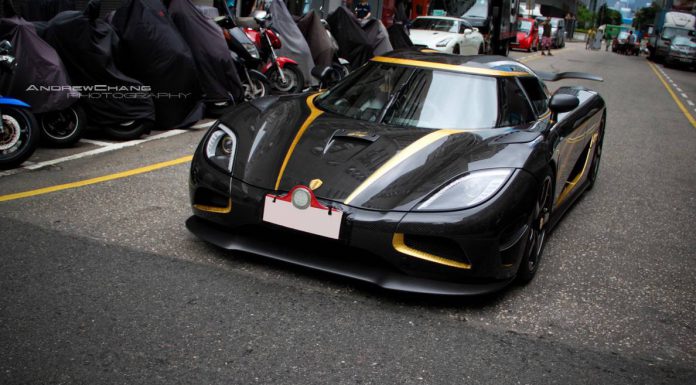 The car was recently delivered to its new owner in the wealthy city. The owner excited with his new car, immediately took it to the streets. According to Andrew, the sound was very impressive. You may remember this Hundra from the Geneva Motor Show 2013 and the Top Marques 2013. The car features a clear coated carbon fiber body with gold leaf accents all crafted by an Italian artist.
Underneath, the Koenigsegg Agera S has the familiar 5.0 litre twin-turbocharged V8 engine, developed in-house by Koenigsegg. Koenigsegg developed the Agera S for countries where Biofuel (E85 to E100) is not readily available. Instead the Agera S engine has been tuned to make the maximum out of premium unleaded fuel (93 octane in the US and 98 or higher octane Europe and Asia). As long as premium fuel is used the power output is rated at 1030hp and 1100nm of torque, meaning that these customers do not miss out.
Recently, a matte blue Koenigsegg Agera S sold for $4.2 million in Singapore, bought by Ms Angela Tan the wife of of investor Dennis Chua.