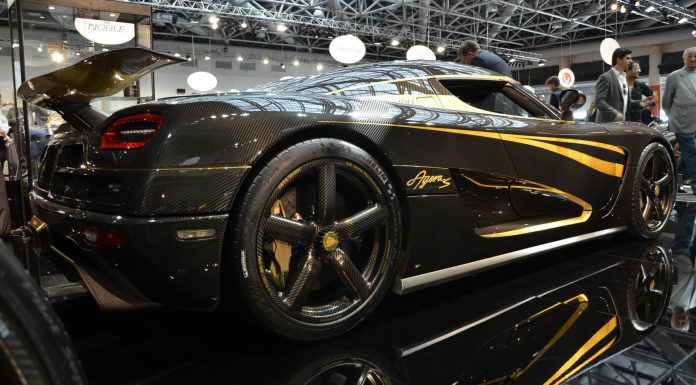 Koenigsegg presented a symbolic version of the Koenigsegg Agera S at the Geneva Motor Show earlier in the year. The same car has now gone on display at Top Marque Monaco 2013! It is called the Koenigsegg Hundra and it celebrates the landmark of Koenigsegg's 100th car.
The Koenigsegg Hundra is a work of art. The bodywork is grey carbon fibre which is combined with streaks of gold leaf to create a stunning and very exclusive look. The gold bodywork is hand crafted by an Italian artist. It adds very little weight to the car but the effect is clear for all to see.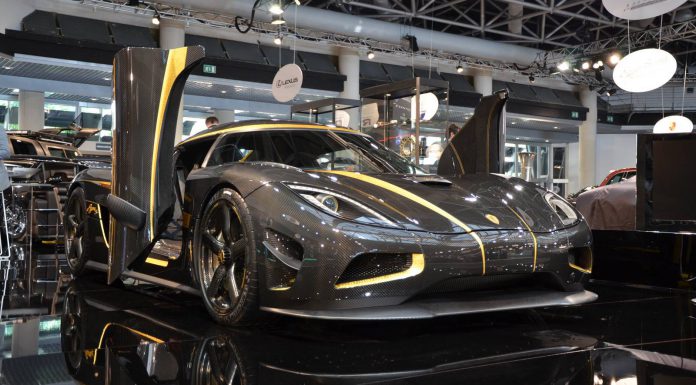 Underneath, the Koenigsegg Agera S has the familiar 5.0 litre twin-turbocharged V8 engine, developed in-house by Koenigsegg. Koenigsegg developed the Agera S for countries where Biofuel (E85 to E100) is not readily available. Instead the Agera S engine has been tuned to make the maximum out of premium unleaded fuel (93 octane in the US and 98 or higher octane Europe and Asia). As long as premium fuel is used the power output is rated at 1030hp and 1100nm of torque, meaning that these customers do not miss out.
This is the last time Europe will see the car before it goes to its new owner in Southeast Asia. If you are near Monaco then it is definitely worth checking out!