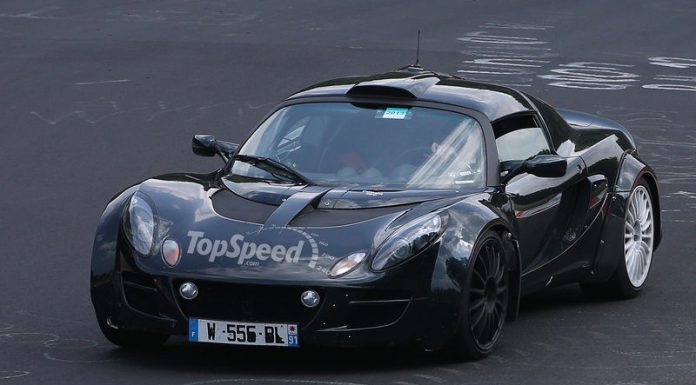 The upcoming 2015 Renault-Alpine sports car was recently spotted testing at the Nurburgring for the very first time hiding under the shell of a widebody Lotus Exige. In addition to being snapped at the infamous Green Hell, this Renault-Alpine prototype was seen at the Öhlins headquarters alongside numerous Renault Sport models.
As the following images show, this particular prototype featured massive wheel arches unlike the regular Lotus Exige all in an effort to disguise the top secret mechanical components hiding under the shell.
As we're all aware by now, the 2015 Renault-Alpine sports car is being built in collobration with Caterham which is also working with Renault on its very own sports car. The Renault-Caterham sports car not pictured here is set for a market debut late next year and is set to cost £35,000 in base specification as it aims to top the premium sports car market currently dominated by the Porsche Cayman.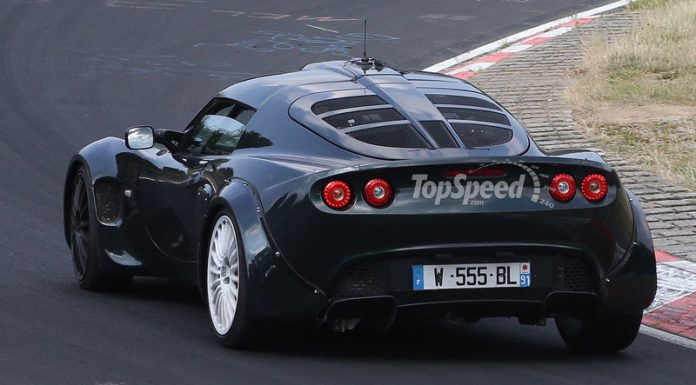 After recently rejecting a 2.0-liter engine proposed by Renault, Caterham is apparently looking into developing a 1.6-liter turbocharged four-cylinder engine producing around 300hp for the new sports car. What's more, thanks to Renault's Formula One expertise, an advanced KERS system could also be present in the Renault-Caterham sport car.
On the other hand, the 2015 Renault-Alpine sports car is set to be even more powerful as it should cost around £50,000.
[Via Top Speed]