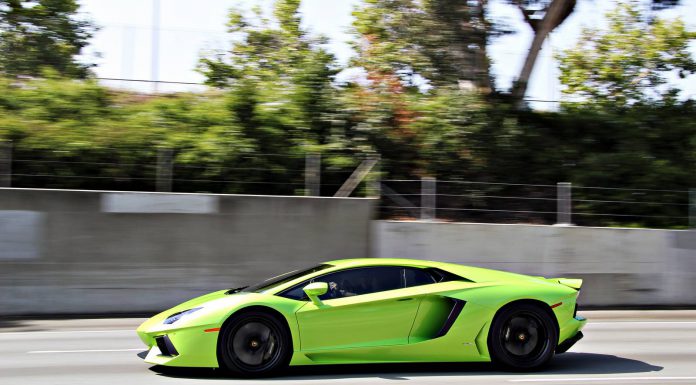 Our latest Photo Of The Day comes courtesy of Charlie Davis Photography and features a stunning Verde Ithaca green Lamborghini Aventador driving.
Verde Ithaca has long been considered as one of the most special and rare colors produced by Lamborghini and consequently, you'll see very few Lambos completed in this stunning shade of lime green and even fewer Aventadors in Verde Ithaca.
As we all know by now, the Lamborghini Aventador is fitted with a brand new 6.5-liter V12 engine delivering an impressive 692hp. All that power is sent to all four wheels via a single-clutch ISR semi-automatic transmission helping to rocket the Lamborghini Aventador to 62mph in just 2.9 seconds and onto a 217mph top speed.
Be sure to check out Charlie's Flickr and Facebook pages for more stunning images like this!