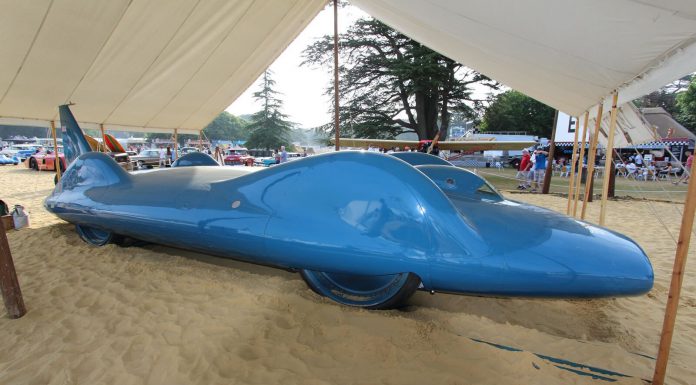 Goodwood Festival of Speed 2013 plays host to a number of Land Speed Record Cars including Sir Malcolm Campbell's Bluebird V. Bluebird V set the fastest speed recorded on land in 1935. It set a speed of 276.82mph at Daytona Beach and has lived much of its afterlife over in the US.
It is joined by Donald Campbell's Bluebird CN7 which first turned wheels on the Goodwood Motor Racing Circuit in July 1960 at its initial public launch and again in July 1962. It set a record of 403.10mph at the Australian Lake Eyre. Bluebird CN7 is now a permanent exhibit at the National Motor Museum, Beaulieu.
Alongside both record breaking monsters is Sir Malcolm Campbell's 350bhp Sunbeam V12 LSR. The car was originally owned by Kenelm Lee Guinness and in 1922, he took it to a new World Land Speed Record of 129.171mph on the Brooklands track in England. Sir Malcolm Campbell then bought the car off Kenelm and renamed it Bluebird. At Pendine Sands in 1924 he reached 146.16mph and in 1925 broke the 150mph milestone with a reading of 150.766mph.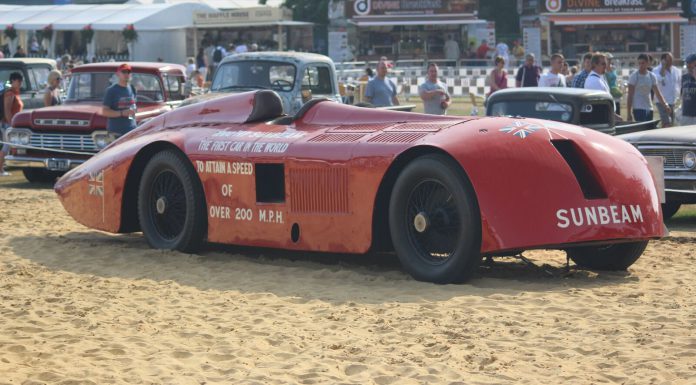 Also on display is Henry Seagrave's 1927 LSR Sunbeam 1000bhp Tiger. It was taken to a Land Speed Record by 1920s British racing driver Henry Seagrave with a speed of 203.79mph at Daytona, Florida in March 1927.
If you want to see these Bluebird CN7, the Sunbeam V12 LSR and the Tiger after Goodwood Festival of Speed 2013, the National Motor Museum, Beaulieu is currently where they reside alongside many other record breakers!