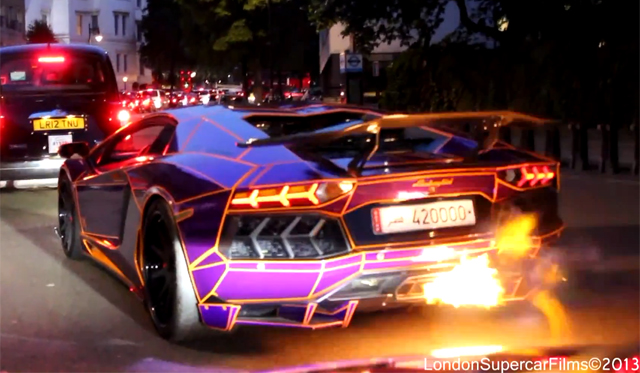 Not long after the 'Tron' inspired Lamborghini Aventador by Liberty Walk was released after being impounded by local British police after not having insurance and a front number plate, the purple and orange Lamborghini Aventador was filmed revving and spitting flames in London's city streets at night!
The following video was filmed by LondonSupercarFilms and features some insane revs from the Aventador which actually glows in the dark thanks to its unique wrap.
This unique Lamborghini Aventador is owned by 24-year-old Nasser Al-Thani who is a member of Qatar's ruling family!