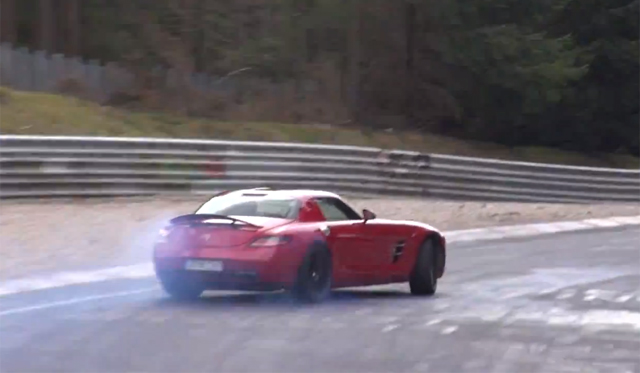 Even though almost every supercar manufacturer on the planet thoroughly tests their vehicles on the Nurburgring, you'll very rarely see images let alone footage of those high-performance machines getting out of shape on the infamous test track. That is until now.
In the following video put together by monsterchannel24, a selection of supercars and high-performance SUV's are featured sliding through a right-hander on the Nurburgring. Included in the following video is also footage of a 2015 Porsche Turbo getting sideways into the corner as well as a Range Rover prototype coming very close to sliding off the road!
Other notable cars to feature include a couple of Mercedes-Benz SLS AMGs, a Ferrari F12 Berlinetta and a Bentley Continental GT!