Just a few days ago, Jaguar revealed new shots of the C-X75 prototype hybrid supercar. This was the supercar that was stopped in the eleventh hour citing effects of the global economic crisis. Whether the situation worsens or not, Jaguar has had a clear wake-up call and revealed signs of pushing it back into development.
Their latest sign is this video which shows the glorious insight into the technology used, enabling the car to push power boundaries that puts it on same limits that Ferrari, McLaren and Porsche are pushing with their hybrid supercars. And not to mention, Jaguar was way ahead of the game before the rest.
This is just the prototype, but the figures are remarkable! A Formula-1 inspired 1.6-liter four-cylinder fed by two turbochargers and capable of developing 502 bhp; which is then complemented by two electric motors with a total output of 390 bhp. This will allow it to sprint from naught to 100 mph in under 6 seconds before hitting an autobahn maximum of 220 mph.
And these outputs are not just given out at shady power ranges; with 1000Nm of torque, it has the highest torque output placing it in the Bugatti Veyron category way above its competitors the likes of of LaFerrari and McLaren P1. The 502bhp is achieved at a superbike range of 10,000rpm-this 1.6 liter supercharged engine is one of the world's highest specific power output powerplants at 313bhp per liter.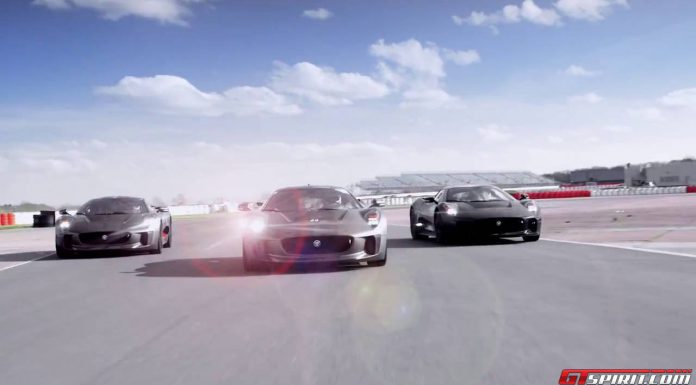 And that's not all; the car emits less than 89g/km of CO2 and has a pure electric vehicle range of 60km. One cannot praise this car without mentioning its transmission system- the 7-speed automated manual transmission that allows gearshifts in under 200 milliseconds.
Even Adrian Hallmark, Global Brand Director, Jaguar says;
The C-X75 programme represents the pinnacle of Jaguar's engineering and design expertise. It is arguably the world's fastest test-bed for the world's most advanced technologies, combining as it does a remarkable hybrid powertrain with awe-inspiring performance. Jaguar is always looking to shape the cars of tomorrow and with projects like C-X75 we are laying the foundations for the next generation of Jaguar innovations.