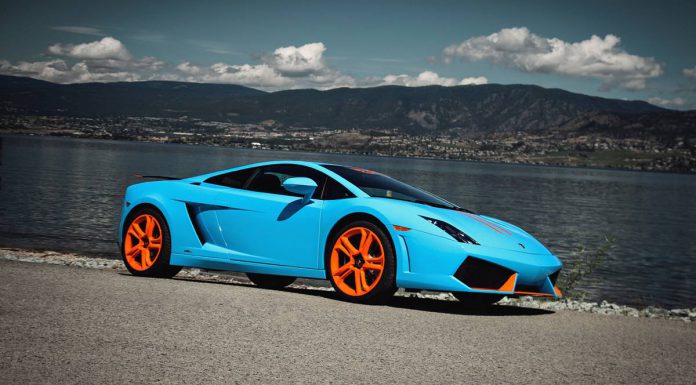 Just recently, we brought you a story from Kelowna, a city on Okanagan Lake in the Okanagan Valley, British Columbia. This is no Monaco for you supercar spotters and lovers, this is a place- well, according to the residents, a place with monsters living in lakes. But Marcel Lech Photography has showed us a new side of the city, the side that we all love.
His new photoshoot revolves around a gulf livery Lamborghini Gallardo LP560 which happens to be the only 2013 factory paint Blu Cepheus LP560 in existence. The owner also owns a Spyker C8 and a Lamborghini LM002 meaning his taste in high end cars has not just began. In this particular car, he choose Supercar Specialist, tuner from Arizona to do the cosmetic works for him.
Originally, he wanted orange stitches and brake calipers to match the 1968 Gulf Ford GT40. Supercar Specialists did a good job in giving the car orange powder coated factory wheels, Performante stripes, Larini exhaust system, ceramic coated tailpipes, blacked out back emblem, and an matte wrapped accented rear diffuser.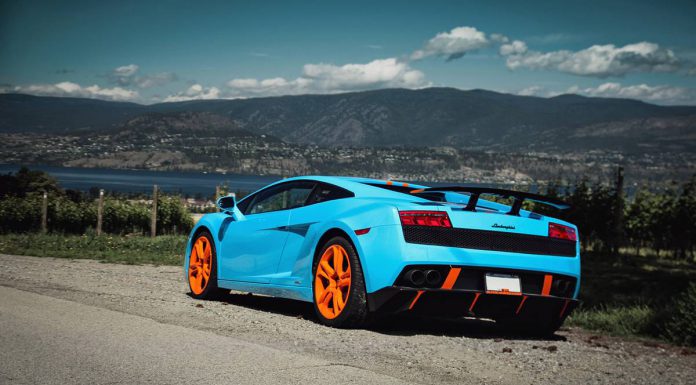 The 2013 Lamborghini Gallardo LP560-4 comes with the signatory 5.2 liter V10 DOHC engine rated at 552 hp and 540 Nm of torque. It's mated to either a 6-speed manual or E-gear 6 speed manual with paddle shifts that will see it do a 0-100km/h in 3.7 seconds before achieving an autobahn maximum of 325 km/h.