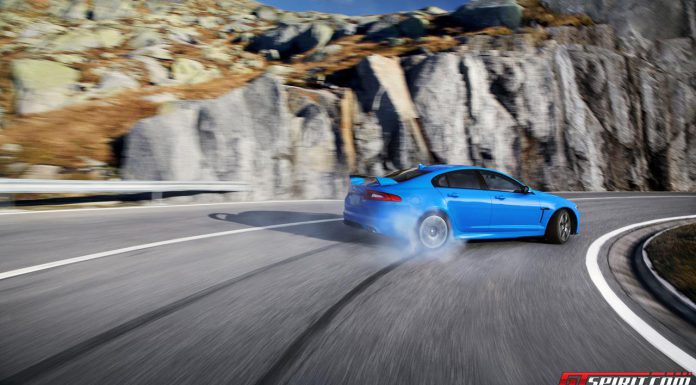 With Volvo recently being confirmed as the fifth car manufacturer to enter the Australian V8 Supercars championship, the growth of the sport is evident. However, that fact hasn't been enough to convince Jaguar from entering the V8 Supercars with the company confirming it has shot-down the two offers it had received to enter the Australian racing series.
In addition to revealing that the British company has absolutely no interest in entering the V8 Supercars championship, Jaguar Land Rover Asia Pacific Managing Director David Blackhall then expressed is incomprehension as to why AMG and Volvo have recently entered the championship.
"I don't know what it does for AMG to get flogged by a V8 Commodore week after week, but it's their brand, their issue. And the same thing will happen to Volvo to be honest, he said.
Jaguar never even came close to deciding to enter the V8 Supercars. After consideration, the British automaker came to the obvious decision that the financial commitment needed to enter a competitive team would far outway any extra exposure and therefore sales which could have resulted. Despite that, the 5.0-liter V8 engine found in top-of-the-line variants of the Jaguar XF and the rear-wheel drive system could have perfectly suited the championship.
For years the V8 Supercars only saw Holden and Ford battling it out, but with the introduction of brand new cars this season, Nissan and AMG decided to field entrants.
[Via Autoblog]