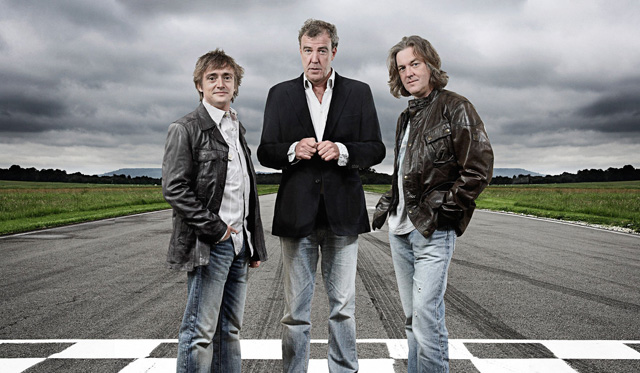 Top Gear returns to the television tonight with Top Gear Season 20 Episode 1. The first episode of Season 20 starts in New Zealand, as Jeremy Clarkson and James May race a car against a boat in a nail-biting battle up the beautiful coastline to the very tip of the North Island. The boat is a state-of-the-art America's Cup yacht, while the car is of a type many are familiar with yet have never before seen on Top Gear. Whether they stopped by at Kim Dotcom is still unknown.
Meanwhile, back in the UK, Richard Hammond attempts to find a hot hatch hero from a trio of newcomers, the Renault Sport Clio 200, Peugeot 208 GTI and Ford Fiesta ST, and a cavalcade of top stars assemble at the track to welcome a brand new Reasonably Priced Car. After three years the old Kia Cee'd has been replaced with something new. What exactly will we see tonight!
You can see Jeremy Clarkson, Richard Hammond and James May return with Top Gear Season 20 Episode 1 tonight 7pm GMT at BBC2!