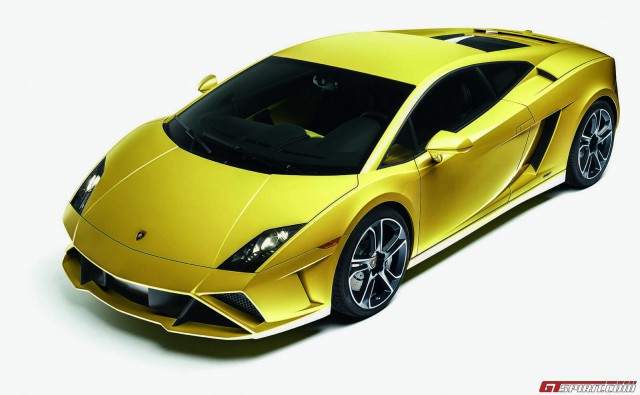 Lamborghini's ongoing 50th anniversary celebrations are set to continue with a bang with new reports indicating that a concept version of the long-awaited Lamborghini Gallardo successor could be heading to the IAA Frankfurt Motor Show 2013 in September.
It's believed that the production-ready Lamborghini Gallardo, which is believed to be called the Lamborghini Cabrera, will go on sale in the second half of 2014 and will share styling elements from the Lamborghini Sesto Elemento and Lamborghini Egoista concept car recently previewed. Currently codenamed that LP724, the new Lamborghini Gallardo is said to be around 16mm longer than the outgoing model to offer addional accommodation.
While much of the supercar industry is heading towards carbon fiber monocoques, the new Lamborghini Gallardo is predicted to instead receive a module spaceframe which will also be implemented in the next-generation Audi R8 due in 2015. In Lamborghini Gallardo successor form, this new spaceframe is set to weight just 195kg.
The body of the new Italian supercar from Lamborghini will then feature a carbon fiber-reinforced plastic and aluminium panels to help and bring the overall weight to under 1500kg. Unlike the Lamborghini Aventador which debuted with a brand new 6.5-liter V12 engine back in 2011, the new Lamborghini Gallardo will feature an updated version of the 5.2-liter V10 engine of the current car predicted to produce around 600hp and 400lb-ft of torque.
[Via Autocar]
Update: Lamborghini confirmed to GTspirit that there will be no Lamborghini Gallardo Successor (concept) presented in Frankfurt.