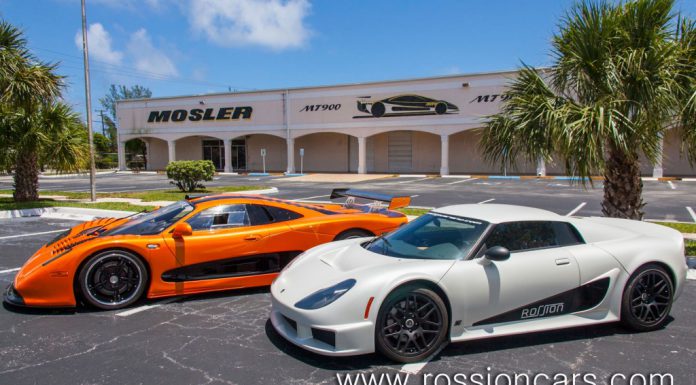 Late last year, Mosler CEO Warren Mosler confirmed that he was planning to sell off Mosler and all of its assets. Fast forward to today, and it's just been announced that private company RP High Performance who also own American supercar manufacturer, Rossion, have acquired the assets of Mosler.
As a result, Rossion and Mosler are set to merge with the Mosler name being dropped and all future cars produced by the company to simply wear the Rossion nameplate. However, it's currently believed that future Rossion cars will benefit greatly from the technologies found in the Mosler MT900 line-up as well as the technology used in Mosler's race cars.
This may surprise you, but Mosler has been around for 26 years and in that time the company has sold fewer than 200 cars and in December, was down to just two employees and one remaining car at its headquarters. The problems of lack of sales for Mosler were been further compounded by the fact that the brand has failed to sell one car in the past two years.
Prior to HP High Performance acquiring Warren Mosler said, "There's a whole pile of stuff, good inventory, and [I'm] looking for somebody else with a car disease that wants to live the lifestyle." "There's always one or two people buzzing around but nothing ever happens," he said in reference to finding a buyer for the company.
In a statement Rossion said, "Mosler has a great history based in racing and tremendous amounts of experience in using composites like carbon fiber to produce strong, lightweight and very competitive vehicles."
Rossion hopes that through the use of Mosler's key technologies, it'll be able to launch new models featuring four, six and eight cylinder engines!
[Via Motor Authority]