A few weeks ago, GTspirit brought you an awesome video of a house which was designed around the owner's beloved Ferrari 512 BBi. Well, we recently came across the following house in Japan constructed around the owner's unique Porsche 993-generation 911 and thought it had to be shared!
The following dwelling was designed by Japanese firm Kenji Yanagawa Architects and ensures that the Porsche 911 can be viewed from every level in the house. Despite its extremely small land space, the house features three stories each with a perfect view of the silver Porsche 993 Carrera.
As the following images show, sitting behind the Porsche 911 is a music room with a room directly above the Porsche featuring a large glass floor looking down on the German supercar.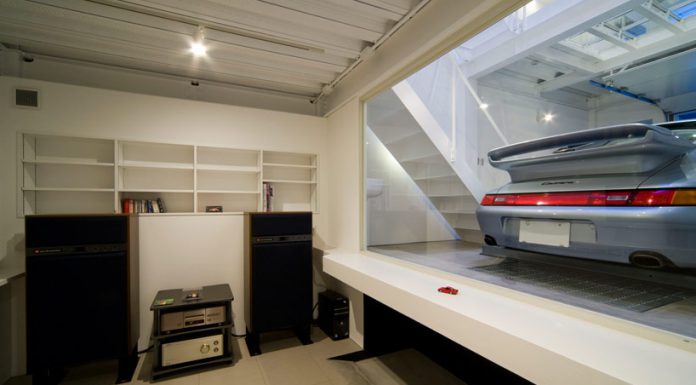 The Porsche 993 generation of the 911 was first released in 1993 and produced until 1998.
[Via Design Boom]