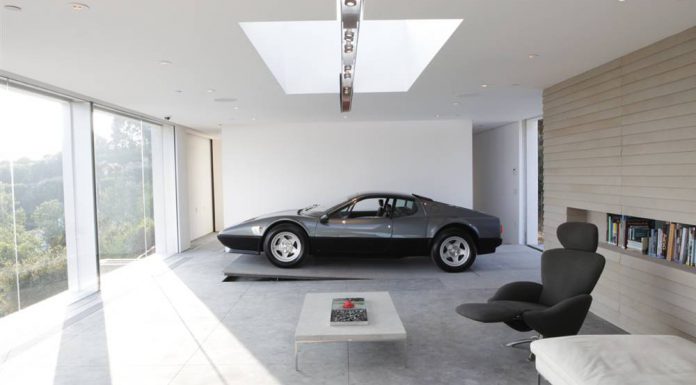 It goes without saying that most of us are real petrolheads. We love nothing more than waking up in the morning, and going for a peaceful drive to waken the senses and get the adrenaline pumping. However, how many of us would design our house around our car?
Well Hoger Schubert has done just that with his Los Angeles based house where his Ferrari 512 BBi is the focal point of his house.
You may have seen pictures of Schubert's nifty garage floating around the net for the past few years, but Petrolicious was recently granted access to film inside Schubert's house as well as talking to the man himself and how he managed to build a bridge stretching from his local street all the way into his minimalist garage/office.
For those that didn't know, production of the Ferrari 512 BBi (Berlinetta Boxer) began in 1981 and the car featured a 5.0-liter 12-cylinder engine producing 340hp at 6,000rpm and 332lb-ft of torque at a modest 4,200rpm.
Combine that with a rear wheel drive setup and a good old manual transmission, and a relatively low weight of 1,500kg and the Ferrari 512 BBi still remains a favourite among the Ferrari faithful with it capable of hitting 100km/h in an impressive 5.4 seconds and top speed of 174mph.