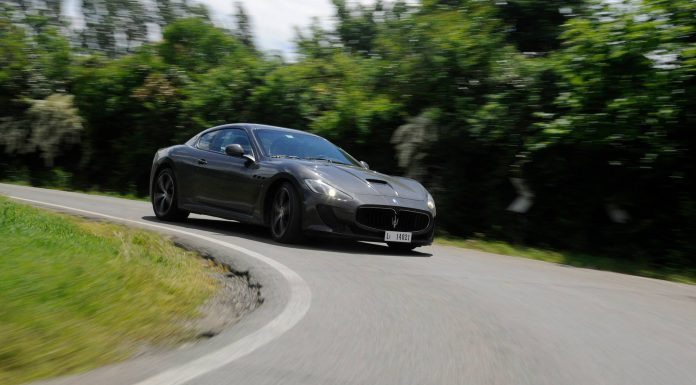 The last time we saw the Maserati GranTurismo MC Stradale Four-Seater was at Geneva Motor Show 2013. The new MC Stradale added two new seats to make it a complete grand tourer, and don't be mistaken, the added weight will not make it less sportish than it has always been. In fact, its 4.7 liter V8 engine producing 460hp with MC Race Shift 6-speed electro actuated gearbox can take you to a top speed of 303km/h.
The new MC Stradale has recently hit the road somewhere in the Italian hills near Modena and Maserati has revealed the photos from the experience. The photos were taken during a test drive by Italian automotive bloggers.
The MC Stradale models borrow inspirations from the Trofeo GranTurismo MC and the race-winning GT4 Motorsports models. The exterior of the four-seat Maserati GranTurismo MC Stradale is graced with a new carbon fibre bonnet which frames a central air intake and two rear extractors, not to mention the 20 inch alloy wheels and carbon ceramic brakes from Brembo. The new Maserati GranTurismo MC Stradale is build at the historic factory in viale Ciro Menotti in Modena.