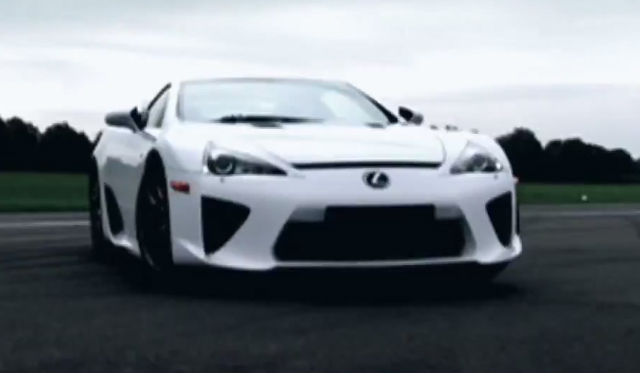 In December 2012, the final Lexus LFA rolled off its Japanese production line signifying the end of a twelve year project to create the world's greatest supercar, and in order to celebrate the life of the Lexus LFA, Lexus has released the following tribute to the $375,000 supercar.
The Lexus LFA story begins way back in 2000 when Lexus engineer Haruhiko Tanahashi assembled a team of engineers to create the fastest and most technologically advanced to have ever come out of Lexus. In the preceding years, a number of different Lexus LFA concepts were created before production finally began in 2010.
http://www.youtube.com/watch?feature=player_embedded&v=VF-DlL_MlSc#!
Powering the Lexus LFA is a 4.8-liter V10 engine producing a Lamborghini Gallardo LP560-4 equalling 552hp at a spin-tingling 8,700rpm. The compact V10 engine of the Lexus LFA then produces 354lb-ft of torque at 6,800rpm.