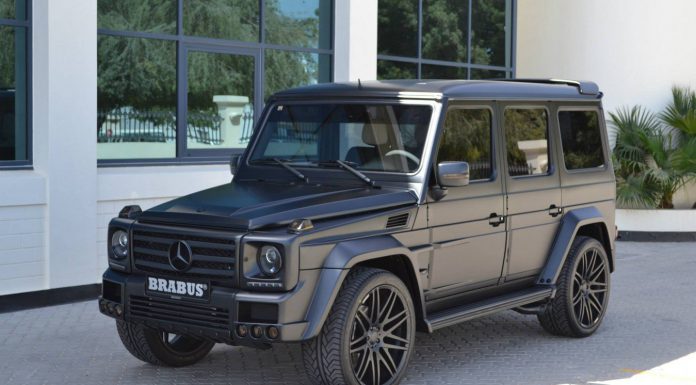 Brabus have proven to understand the Mercedes-Benz marques properly over time; their tuning programs have gained reputation as one of the best in the market globally. In Middle East, the company has an even better reputation as their cars are one of the most commonly used. And not just any Brabus cars, the Brabus Widestar G-Wagons based on the Mercedes-Benz G-Class have more popularity in this region.
In that regard, Brabus Middle East has revealed a Mercedes-Benz G55 AMG fitted with the Brabus Widestar kit. We cannot tell it has the G800 powerkit that comprises of a V12 6.0-liter bi-turbo engine producing an impressive 800hp and 1,420Nm of torque. Judging from the outside, this is unmistakably the Brabus widestar kit. This particular one has a matte black finish that runs all the way from the body to wheels.
The Brabus Widestar kit comes with sculpted fender flares, front spoiler with LEDs, a new look for the front grille and widened wheel arches which provide enough space for the 23-inch nine double-spoke wheels with 305/35 R23 high-performance tires. A full selection of interior upgrades can be ordered from the Brabus upholstery shop including leather, Alcantara, carbon fiber and wood. Furthermore they can fulfill special colour requests and designs.