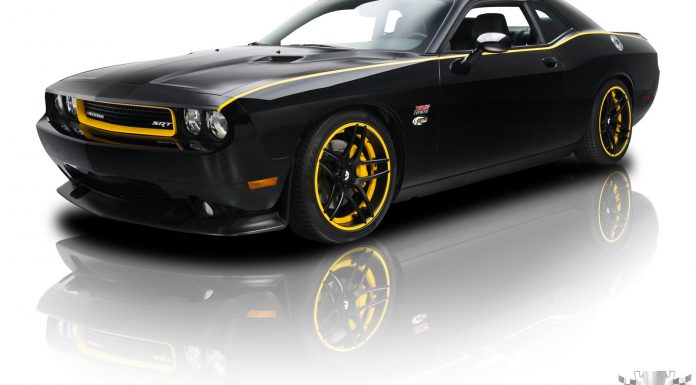 The Dodge Challenger SRT-8 has with time emerged as one of the most eminent modern muscle cars and has given both the Camaro and Mustang a fair push. This comes at a time when Chrysler prepares to introduce the Dodge Barracuda, which has a close history with the Challenger starting with looks to the powerhouse.
In that regard, just like any other muscle car in the United States, individual tuning programs for the Dodge Challenger SRT-8 have been built by different tuners. In topic today is teamwork between Pennzoil an oil company and Penske Racing that races Dodge cars in NASCAR. Chrysler built a one-off 2011 Dodge Challenger SRT-8 and gave it to the duo who would work on it under a project dubbed the Pennzoil Challenger number 001 of 001.
It started with interest to make a unique car, Dodge then sent them the top ranging STR-8 392 in its stock shape, and the work began! It features Penske-tuned Hemi V8 engine accompanied by a tweaked suspension and Corsa Xtreme cat-back exhaust system. The interior was treated to Penske interior upgrades. The engine is mated to a Tremec 6-speed transmission; they retained the factory power steering but set it on custom 20 inch Forgiato wheels.
Other details in the muscle car include a limited slip rear end that's equipped with 3.92 gears, Brembo four wheel disc brake system while the exterior sports custom black, flat black and yellow paint job. It's also hard to miss on the following details; a yellow-trimmed grille, high intensity headlights and a heritage-inspired chin spoiler.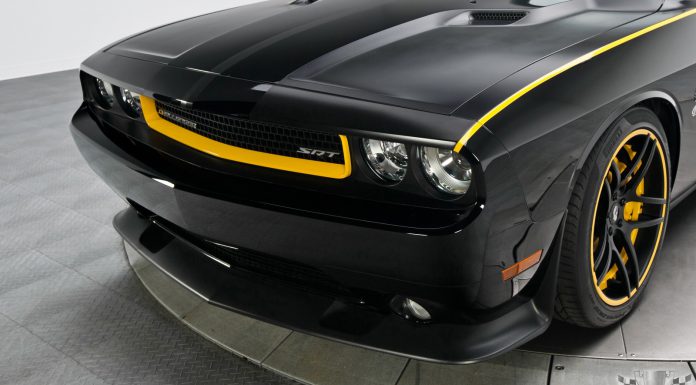 It sports fenders beneath the "392 HEMI" emblems, custom Penske Racing emblems, body-matched mirrors and monochromatic door handles. The car now chucks out 507 horsepower and 486 lb./ft. of torque. The car was given to one lucky sweepstake winner in 2011 under the "Join the Pursuit" sweepstakes offered by Pennzoil. Recently, the car has been sold by RK Motors Charlotte who have sold quite a number of unique muscle cars such as this 1970 Ford Mustang Boss Snake.