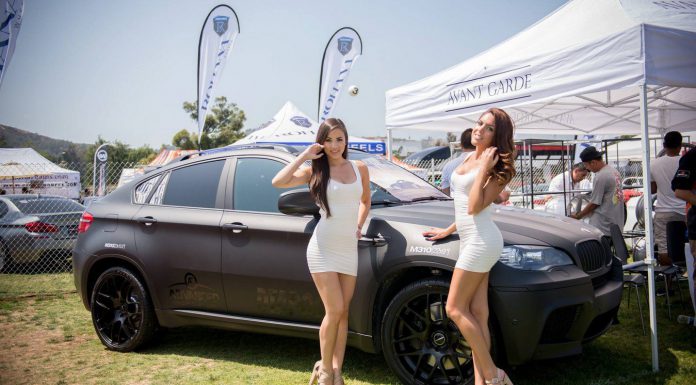 The 14th annual Bimmerfest event took place last weekend, May 18 at the Rose Bowl in California. Lots of tuners and wheels manufacturers were attending the event. The photos you see were done by Avant Garde Wheels at their booth, Avant Garde are the wheels specialists who showed us this Porsche 911 Turbo recently with their M510 wheels.
This year's event was sponsored by ESS Tuning while the winners of the Battle of the Bimmers were sponsored by Nitto Tire. The winners included John Michael Fernandez with his 1990 BMW E30 M3 Dinan Turbo; he won the award for best show overall. Best rising star was won by Kyle Delrosario in a 1990 BMW E30 M3 while highest mileage was won by Alejandro Calderon in a 2000 BMW M5 with over 397,000 miles.
At the Avant Garde booth, the deal was everything wheels and more wheels. They had two models at their booth who even attracted the crowd more. The cars at their booth ranged from BMW M3s to BMW X6. Their wheels were on display at large among them being the M510 series, M550 series and the M310 series.